DiGA
Digitization of Gandhāran Art

The DiGA project will digitize (2D and 3D) and catalogue a corpus of 1,791 Buddhist sculptures from Gandhara currently kept in the Dir Museum in Chakdara and in the Mission House of the Missione Archeologica Italiana in Pakistan (IAMP) in Saidu Sharif (Khyber-Pakhtunkhwa Province, Pakistan). These are statues of the Buddha, Bodhisattvas, tutelary deities, and donors, as well as narrative reliefs illustrating events from the previous and last life of the Buddha Siddhārtha Gautama. The artefacts preserved in Chakdara and Saidu Sharif stem from 13 ancient Buddhist archaeological sites located on the northern and southern banks of the river Swat in the Dir and Swat districts: Andan Dheri, Bambolai, Barchoray, Chatpat, Damkot, Jabagai, Macho, Nasafa, Ramora, Sha Shamsi Khan, Shalizara, Talash and Saidu Sharif. These have been excavated by the Department of Archaeology and Museums of the Government of Pakistan, the Department of Archaeology of the University of Peshawar and the IAMP at the end of the 1960s and in the 1990s.
These collections are remarkable because unlike many other collections of Buddhist art from Gandhara, the archaeological context of the objects is documented. Their digitisation will not only guarantee the preservation of this significant cultural heritage but will also result in a solid corpus for the reassessment of crucial research questions in the field of Gandharan art and Buddhism. By making this new corpus of sculptures accessible and by developing a technical platform that will enhance the analysis of Buddhist images, particularly of their formal and iconographic features, and facilitate their comparison with corpora of Buddhist texts, the DiGA project will enable cutting-edge research on Gandharan art and Gandharan Buddhism. It will complement the map of production centres, enhance our understanding of the development of the artistic school by highlighting patterns of exchange between workshops, and clarify the image of Buddhism in the region by reassessing the interplay between visual and textual sources in the description of Buddhist narratives and the portrayal of Buddhist deities.
The project is conducted in collaboration with the Directorate of Archaeology and Museums of the Province of Khyber Pakhtunkhwa, Pakistan, the Italian Archaeological Mission in Pakistan (IAMP) and Heidelberg University Library.
Duration
02/2021 – 01/2024
Funded by
Affiliated Persons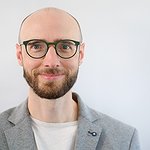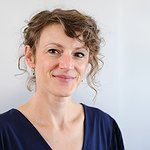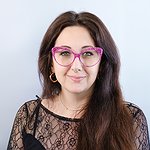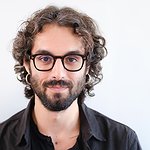 Former Affiliated Persons