Türöffner-Tag der Sendung mit der Maus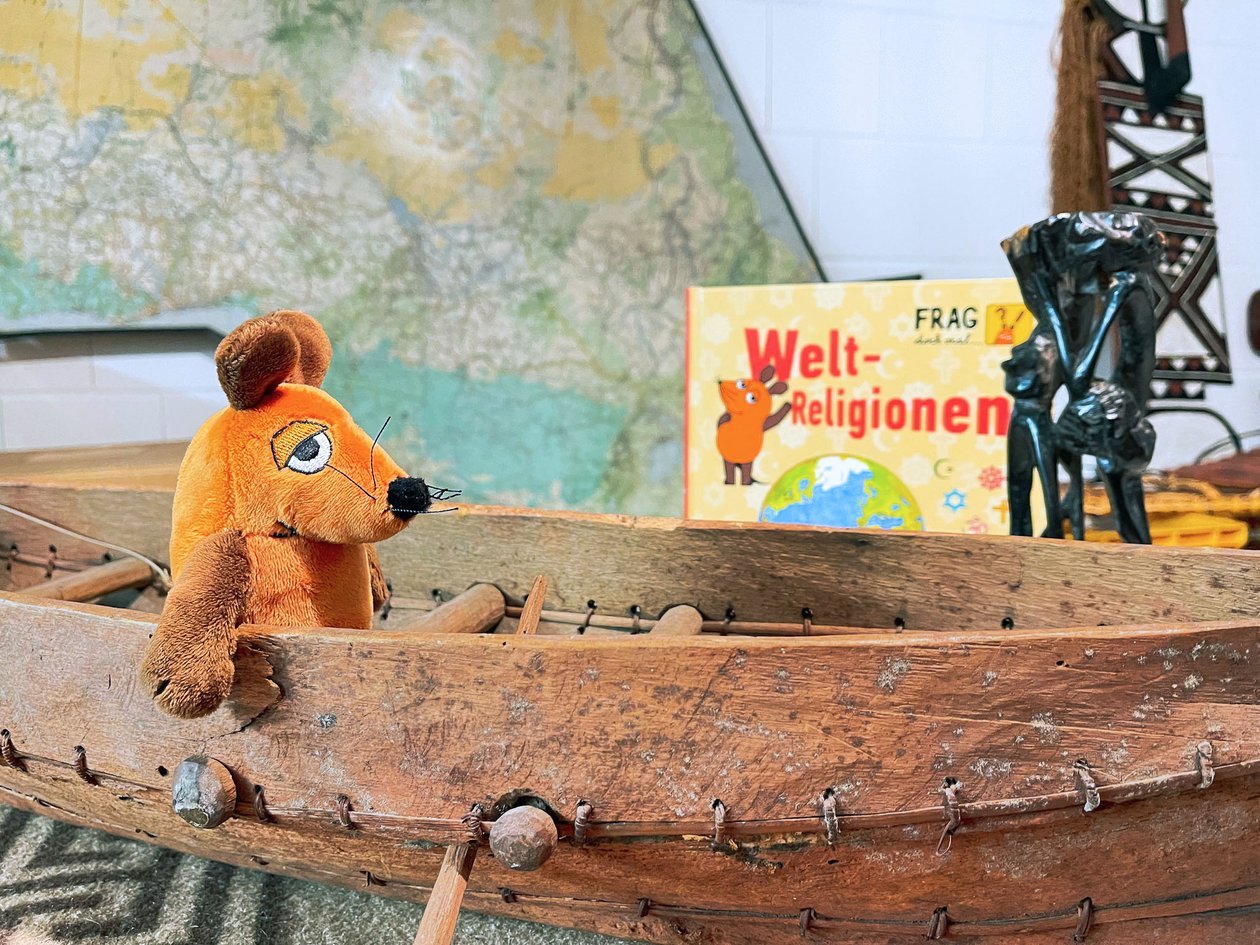 Exciting voyage of discovery at the Mouse Door Opener Day at CERES - Review 2023
On October 3, 2023, the doors opened at CERES: Twelve children and their parents embarked on an exciting voyage of discovery at CERES at Universitätsstraße 90a this year on Door Opener Day with the show "Sendung mit der Maus". In the process, they explored exciting religious treasures from different parts of the world, all under the fascinating theme of "Precious Treasures."
While our doors were open from 10am-1pm, our young participants had the opportunity to make various discoveries: In the excavation site, various religious symbols and objects could be unearthed and learned about. Food was available for the hungry explorers in the form of delicious mouse wafers, cookies and soft drinks. Our little visitors were also able to write their names in cuneiform under guidance and learn a lot about this writing system.
A reading from our children's book "Wie die Sterne an den Himmel kamen" (How the Stars Came to Heaven) was also part of the program. There was also a memory game about our SFB 1475, in which religious symbols had to be matched. A mouse coloring station was available where our visitors could color the mouse and his friends. Our highlight for big and small mouse fans on this day: the mouse chair!
---
Every year on October 3, WDR, together with the "Sendung mit der Maus," opens its doors to young and old explorers. In 2023, under the motto "Valuable Treasures," doors that would otherwise remain closed were once again opened on German Unity Day.
A fitting motto for CERES to participate on a regular basis. Together, we invite young explorers to experience religious studies with us at CERES in Universitätsstraße 90a. 
You want to be part of it in 2024? Then just check the WDR website regularly starting in mid-2024 to register in time! On the WDR website you can also find all the general information about Door Opener Day and also see which doors are still open around Bochum: https://www.wdrmaus.de/tuer_oeffner_tag/. The Ruhr University Bochum alone offers a colorful program around the Mouse Day.
Contact