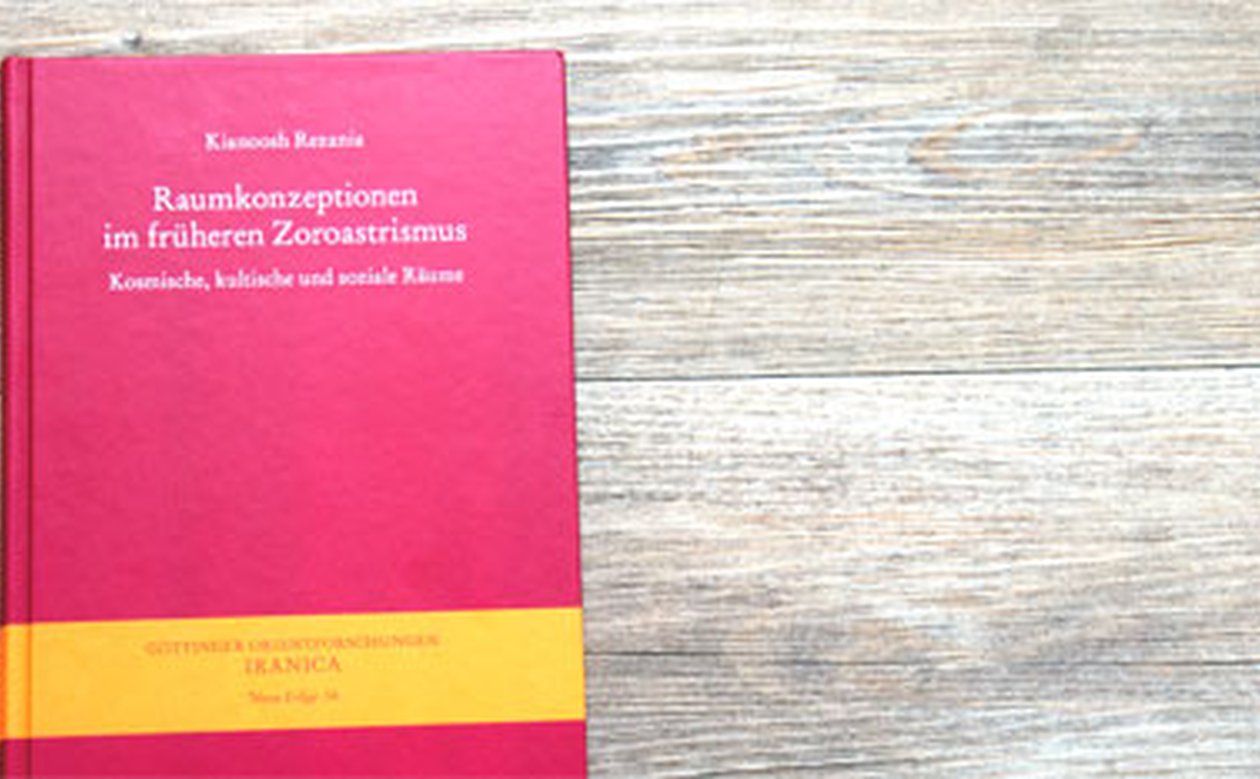 New Publication: Conceptions of Space in Zorastrianism
As time, space is a fundamental category within human thinking. Spatial concepts have neither been constant trough the ages nor among civilizations and world regions. Given this, one always has to include the specific cultural enviroment and historical ties when dealing with spatial concepts. Drawing back on the oldest linguistical and architectonical evidence that were found in Iran and orginated between the 12th to 4th century BCE, Kianoosh Rezania offers an extensive study of the spatial concepts of Old-Iranian Zoroastrianism. He is professor for West Asian History of Religions at the Center for Religious Studies (CERES) at Ruhr-Univeristät Bochum. His book was published with Harrassowitz in German.
Based on recent and historical theories of space, he separates Zoroastrian space in cosmologic, cult-related and social realms. The study of cosmological spaces introduces abstract spatial concept within Old-Iranian languages as well Zoroastrian principles of distinction and seeks the coordinates used by Old-Iranians for orientation in space and explores how they transfered cogintive maps into texts. Additionally, this section also introduces the representation of Zoroastrian worldview as it is found in their oldest scriptures.
At the interface of cosmological and cultural realms appear transcendental spaces, which includes utopian as well as those rooms that are described by poets to communicate with gods. Since the study also covers dynamics and transformative processes, reconstructions of Zoroastrian ritual spaces of the Avestan period are presented. Moreover, Rezania introduces the spatially represented social structures of Avestan society as well as its spartial symbolic order.