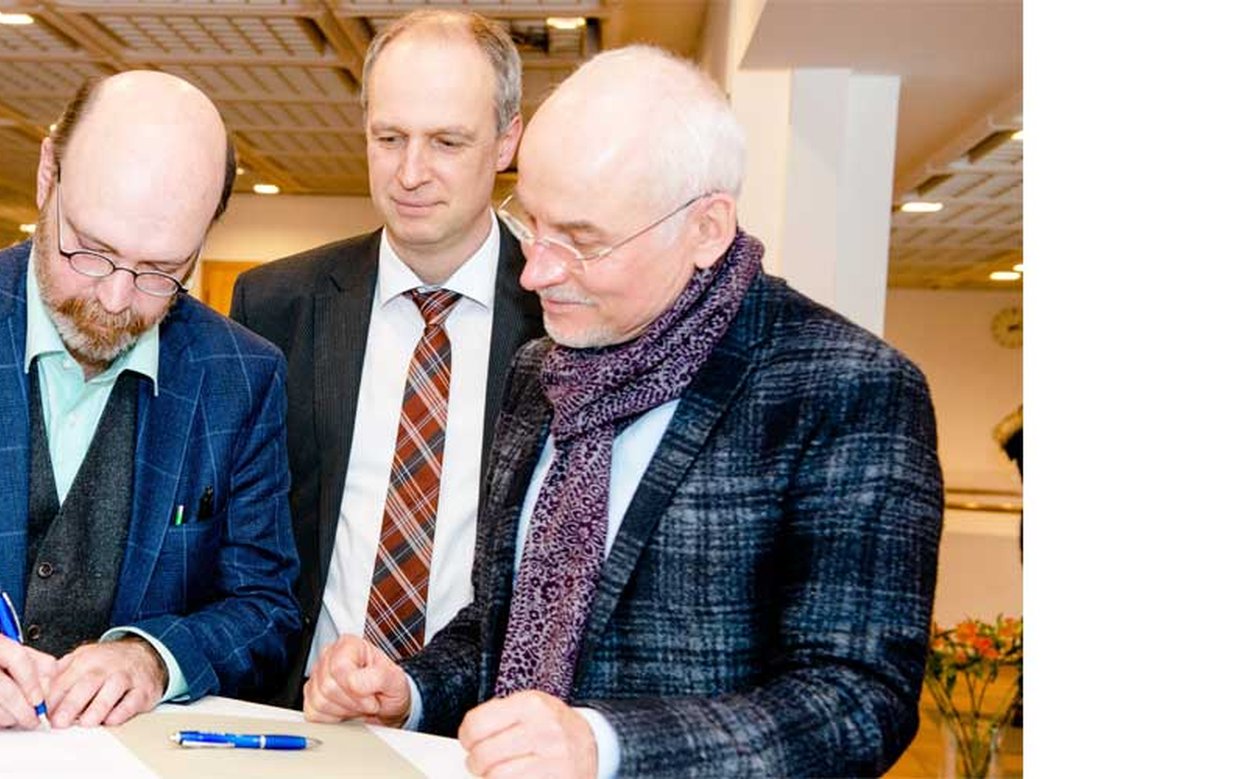 CERES and Kunstmuseum Bochum cooperate
One day before the opening of the exhibition The Urban Sacred, CERES and the Kunstmuseum Bochum (Bochum's Museum of Arts) signed a cooperation treaty to intensify their close collaboration.

Prof. Dr. Volkhard Krech (director of CERES), Prof. Dr.-Ing. Anderas Ostendorf (Vice-rector of the Ruhr-Universität Bochum, responsible for research, knowledge transfer and young academics) and Dr. Hans Günter Golinski (director of the Kunstmuseum Bochum)

 inked the contract on 26th of February.
Long lasting Partnership
For the past 15 years, the Kunstmuseum Bochum has repeadetly shown exhibitions on the nexus of art and religion. Time and again researchers of CERES helped the museum with producing the exhibitions and accompaning them with an open scientific programme for all visitors. The cooperation treaty brings this year-old collaboration on a new fundmament and strengthens the knowledge transfer of scientific finding to a broad audience.
The first exhibition of this cooperation is the exhibition The Urban Sacred. Städtisch-religiöse Arrangements in Amsterdam, Berlin und London curated by the research project Iconic Religion. Other common projects will follow in future.