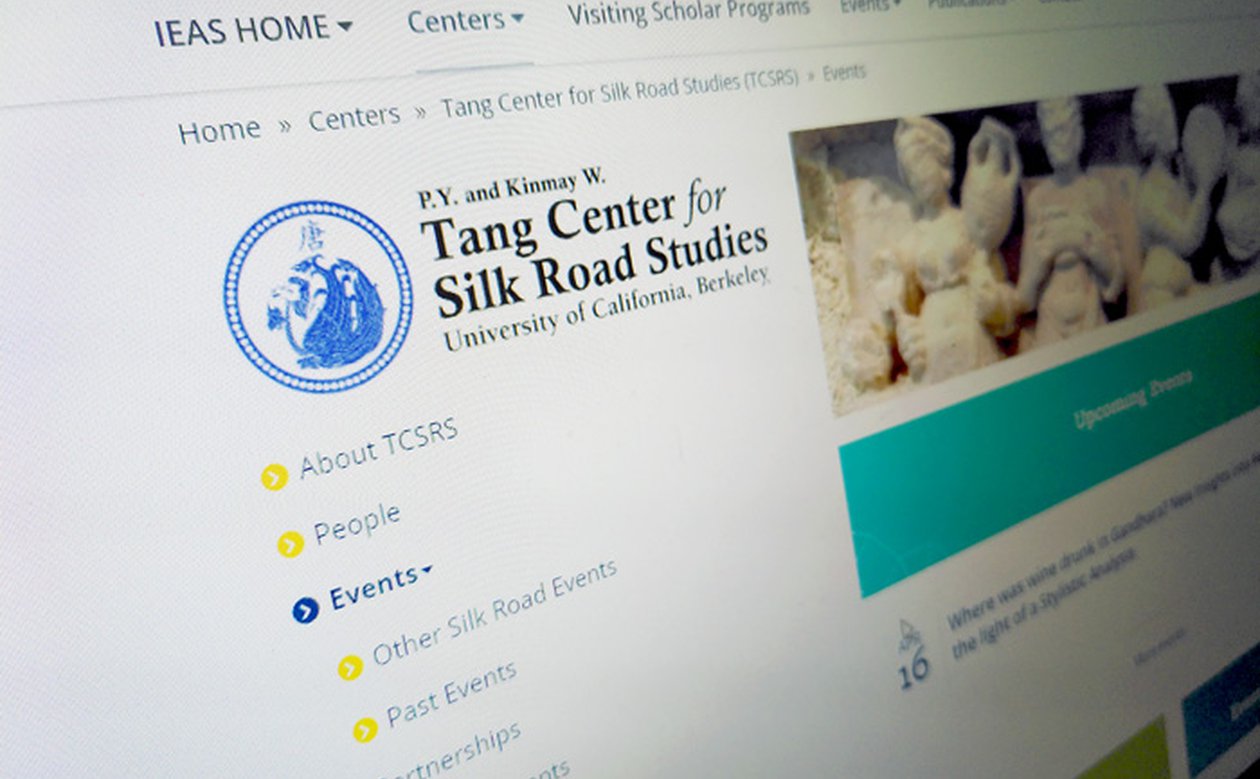 CERES Researchers present Lectures at the University of California Berkely
One of the key research areas conducted at the Center for Religious Studies (CERES) is the study of the early beginnings and expansion of Buddhism in South and Central Asia. Research on Buddhism at the CERES has particularly been driven by questions related to the emergence of Buddhist imageries, the dissemination of Buddhist ideas and rituals in various directions between India, Central Asia, Tibet, and China and to the role of cultural influences in shaping regional forms of Buddhism.
The renowned Tang Center for Silk Road Studies at the University of California Berkeley has now invited two CERES researchers to present their research on Buddhism in a guest lecture series during the upcoming spring term.
Carmen Meinert inaugurates this series with the prestigous yearly Khyentse Lecture. She is professor for Central Asian Religions. In her lecture "Sacred Space and Time: Perspectives on Tantric Buddhist Materials from the Tangut Empire (11th to 13th C.)" she will present research findings from the ERC funded project BuddhistRoad. By using textual, visual, and archaeological sources, in combination with a model of transcendence-immanence distinction (TID) developed in CERES, she will discuss the transformation in the perception of physical space, the Mogao Caves in Dunhuang as well as bodily space as sacred space for religious ritual practice and consider its impact on the perception of time. The public online lecture will take place on 26 February 2021 at 21-23. Please register here.
On April 16, 2021, Jessie Pons will give a second lecture entitled "Where Was Wine Drunk in Gandhara?" in which she will discuss the role of reveling scenes in the Buddhist art of Gandhara. The Junior Professor for South Asian History of Religion will bring in new insights from her on-going research on Buddhism in the region. She recently started her new research project Digitization of Gandharan Art. In cooperation with Dr. Frederik Elwert as well as German, Pakistani and Italian partners, the project aims to digitize a body of 1,791 Buddhist sculptures preserved in Pakistan (2D and 3D) and to make these data available on OpenAccess for further research. Her lecture will take place on 16 April 2021 at 21-23 CET. It is online and public. Please register here.
Both lectures lectures continue a former involvement of CERES researcher Yukiyo Kasai with the Tang Center for Silk Road Studies. Last year, she participated in an international conference on "The Ecology of Mobility in the Eurasian Steppes" where she introduced in her research findings from the ERC project BuddhistRoad.