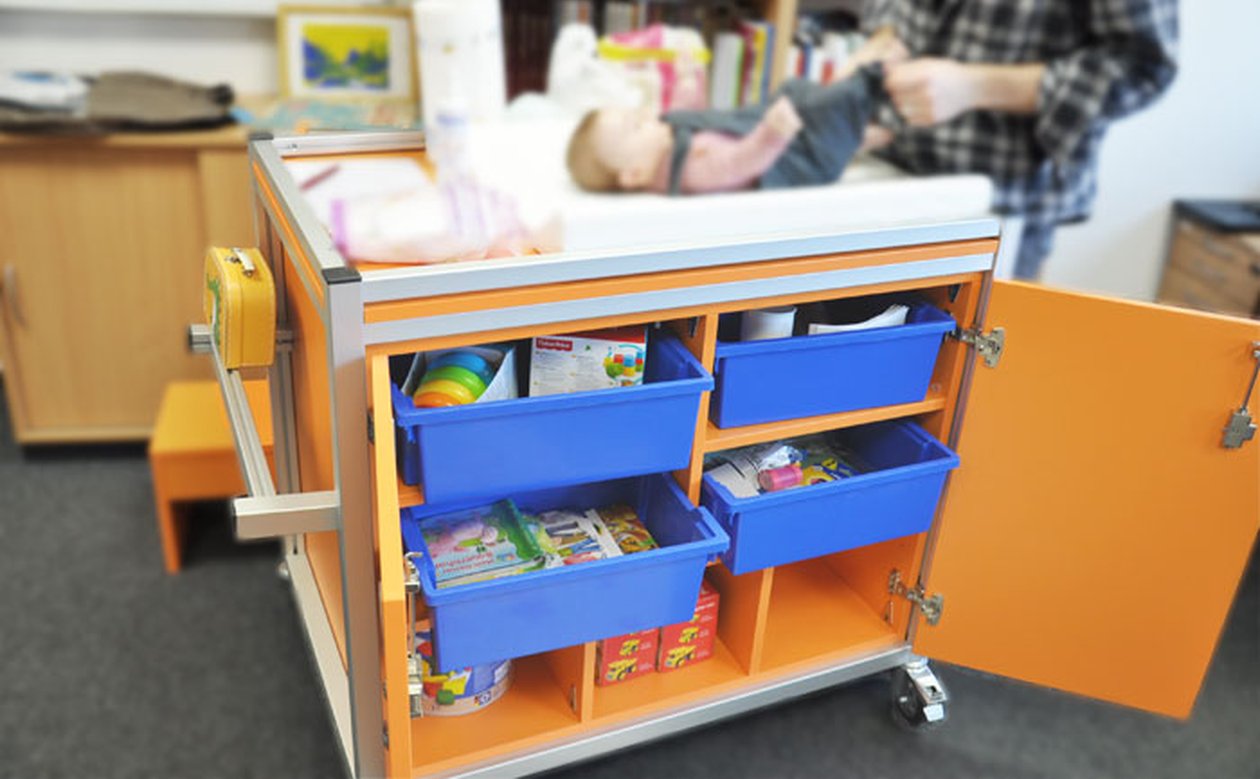 CERES introduces mobile Nursery
For two week, CERES has been participating in the mobile nursery programme of the Ruhr University Bochum. The mobile nursery is a furniture that supports parents in case they have to bring children to the office at short notice. Looking like a rolling dresser, the mobile nursery contains everything for infants: a bunch of toys, a diaper changing unit, and a travel bed.
The programme was started by the university in order to support the work-life balance of its employees. The nursersy was design by different univeristy administration branches responsible for families together with a research team of the Department of Education. It is suitable for all children up to the age of 6 years. Items are placed behind every door, which make children's eyes grow: Puzzles, building blocks, books, paper, pencils, games and much more. A year ago, the first prototype of the nursery was tested by the most experienced experts in this field, by the childrens of the university kindergarten Unizwerge.
The nursery has been used frequently in CERES since it acquisition two weeks ago. It helped employees from both the research projects as well as the teaching unit to take care of their children in office, if needed. 'We are very gladful that we got a mobile nursery for CERES' director Volkhard Krech told. 'Within the last months several of our employees became parents and the nursery has been received as an helpful support by them.'