EMPATHIA³ - Research Network
Empowering Police Officers and Teachers in Arguing Against Antisemitism

EMPATHIA³ is unique research network of five partners from six institutions in Germany. The name of the network stands for "Empowering Police Officers and Teachers in Arguing Against Antisemitism". The network has been created to help public servants, using the example of police officers and teachers, professionalize knowledge and methodology of dealing with anti-Semitism. To this end, the project will
develop, implement, and evaluate a Core Curriculum on Antisemitism Prevention and Repression (KAP),
utilize a psychometric digital large-scale test to assess knowledge and attitudes, and
offer educational measures for the target group.
Partner
Universität Tübingen, Hector Institut für Empirische Bildungsforschung: Prof. Dr. Ulrich Trautwein & Lisa Zachrich
Universität Bielefeld, ZPI - Zentrum für Prävention und Intervention im Kindes- und Jugendalter: Dr. Marc Grimm
HSPV - Hochschule für Polizei und Öffentliche Verwaltung Nordrhein-Westfalen in Gelsenkirchen: Dr. Sarah Jahn & Jana Frommer
Tikvah Institut gUG Berlin: Volker Beck
Ruhr-Universität Bochum, Fakultät für Geschichtswissenschaften: Prof. Dr. Nicola Brauch & Dr. Marcel Mierwald
Ruhr-Universität Bochum, CERES: Prof. Dr. Alexandra Cuffel & Jonna Mäder
Bochum Sub-project "HiMaVi"
At the Bochum subproject "Historia Magistra Vitae. Historical Knowledge against anti-Se-mitism (HiMAVi)" both the History Didactics, around project leader Prof. Dr. Nicola Brauch, and Prof. Dr. Alexandra Cuffel, Chair of Jewish Religion in Past and Present Times at the Center for Religious Studies (CERES) are involved. The subproject comprises the development of a scientific and (history) didactic contribution to the development, implementation, and evaluation of a course program for prospective teachers and police officers for the prevention of anti-Semitism based on the core curriculum.

The contribution of the Center for Religious Studies in Bochum (CERES) will provide basic knowledge about Jewish history and the historical foundations of current anti-Semitism. The sequence of work steps resulting from the cooperation also aims at presenting and researching the historical underpinning of anti-Jewish narratives from a comparativespective. This need arises as Germany, and the European Union as a whole, becomes increasingly pluralistic in terms of the religious affiliations and cultural and linguistic backgrounds of their inhabitants and any research on the expression and function of antisemitism must reflect this plurality. The research of the incorporation of anti-Jewish discourses in Western and Eastern Europe, as well as between the European and Arab world, is therefore a central goal of the subproject.
The didactic part consists of the didactic-methodical design of the intervention as well as its implementation and evaluation especially for the target group of teachers in consultation with the training of police. To test the effectiveness of the intervention, we will examine in detail the extent to which the curricular activities in EMPATHIA³ can promote teachers' beliefs about the relevance of history (i.e., the significance of the past for the present) by addressing the past and present of anti-Semitism. On the other hand, the question is to what extent these beliefs are related to and influenced by historical knowledge acquisition, their anti-Semitic attitudes, and their historical argumentation skills against anti-Semitism in the professionalization of teachers.
Duration
10/2021 – 09/2025
Funded by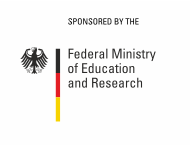 Affiliated Persons