Prof. Dr. Massimo Leone is no longer a member of CERES. The information given on this page may therefore be outdated.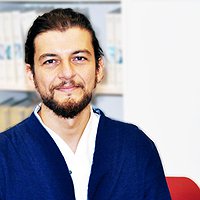 Prof. Dr. Massimo Leone
KHK Visiting Research Fellow 2018
KHK Visiting Research Fellow 2018
Professor of Semiotics, Visual Semiotics, and Cultural Semiotics, Department of Philosophy, University of Turin, Italy
Professor of Semiotics, University of Shanghai
Massimo Leone gained his MPhil from the Trinity College in Dublin. He later received a Ph.D. in Religious Studies and a Ph.D. in Art History. After his Ph.D. he worked from 2000-2004 as a postdoctoral research fellow in Semiotics at the Department of Communication Studies at the University of Siena. From 2006 to 2015 he filled the position of a visiting professor at several different institutions such as the CNRS in Paris, at the CSIC in Madrid, University of Tunis "El Manar", at the École Normale Supérieure of Lyon, at the "Center for Advanced Studies" of Ludwig-Maximilians-Universität München, at the University of Kyoto at the Institute of Advanced Study of Durham University, at the Research Institute of the University of Bucharest. He was Research Visiting Professor at the Graduate Theological Union in Berkeley, an Endeavour Research Award Visiting Professor Monash University, Melbourne. He received a Faculty Research Grant from the University of Toronto, was "Mairie de Paris" Visiting Professor at the Sorbonne, DAAD Visiting Professor at the University of Potsdam, Eadington Fellow at the Center for Gaming Research, University of Nevada, Las Vegas, visiting senior professor at the Internationales Forschungszentrum Kulturwissenschaften, Vienna, and high-end foreign expert and visiting professor at the University of Shanghai.
During his KHK-fellowship, he plans to investigate the genesis of the idea of visual religious communication in the early modern world, an idea that has deeply influenced the status of images in interreligious contacts both in the modern and in the contemporary epoch. His research will concentrate on visual methods for the evangelization of the early modern Jewish internal mission of Rome and for that of the natives of the Mesoamerica.
Education
Ph.D., Religious Studies, Ecole Pratique des Hautes Etudes Sorbonne, Paris, France
Ph.D., Art History, University of Fribourg, Switzerland
M.Phil., Text and Image Studies, Trinity College Dublin, Ireland
KHK Fellowship
Duration: October - December 2018
Project: Early Modern Visual Systems of Religious Encounter: A Comparative Study