Dr. Markéta Kabůrková is no longer a member of CERES. The information given on this page may therefore be outdated.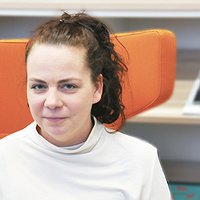 Dr. Markéta Kabůrková
KHK Visiting Research Fellow 2018
KHK Visiting Research Fellow 2018
Curator, National Museum Prague
Markéta Kabůrková is a historian of Jewish-Christian relations and focuses on medieval and early modern history of Jews in Christian Europe. She has earned both her degrees at the Charles University in Prague at the Hussite Theological Faculty. She completed her Th.D. in 2013 with a dissertation titled Literary Devices in Jewish-Christian Polemics.
From 2014 to 2015 she worked as a post-doctoral researcher for the Foundation for Interreligious and Intercultural Research and Dialogue at the University of Geneva and from 2015 to 2016 she joined the Kurt and Ursula Schubert Centre for Jewish Studies at Palacký University in Olomouc for research. Until 2017, she had been involved in the Czech Science Foundation Republic project called "Hebrew and Latin Literary Exchanges in the Middle Ages and Early Modern Period: Berekhiah ben Natronay ha-Nakdan and his Reception", where she conducted research on Berekhiah's works in the context of Jewish and Christian relations during the Middle Ages. Markéta Karbůková has also pursued her research abroad at several institutions, such as the University of Cambridge, the Ben-Gurion University of Negev in Israel and the Institute for Jewish Studies in Sweden.
Her research interest covers the history of Jewish-Christian relations and the role of controversy in the religious identity formation. She studies Hebrew anti-Christian polemic as a literary genre: its origin, development, classification, and its significance for general historical picture.
Education
Th.D., Theology/Jewish Studies, Hussite Theological Faculty, Charles University, Prague, 2013
M.A., Theology/Jewish Studies, Hussite Theological Faculty, Charles University, Prague, 2007
KHK Fellowship
Duration: October 2018 to December 2018
Project: Religious Encounters between Jews and Reformed Christians: The Case of Hizzuk Emunah