Dr. Kim de Wildt is no longer a member of CERES. The information given on this page may therefore be outdated.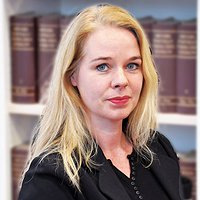 Dr. Kim de Wildt
Reseach Associate SaWa
Kim de Wildt received her BA in Religious Studies and her MA in Interreligious Spirituality at the University of Nijmegen. She completed her PhD at the Institute of Catholic Theology at the Technical University of Dortmund with a dissertation on Ritual in School. She was a research associate at the Seminar for Liturgical Science at the University of Bonn where she specialized in Sacred Space. She has been a lecturer at the Universities of Bonn, Cologne, Dortmund and Nijmegen and a member of the Global Young Faculty (2009-2011). Her research fields are Sacred Space, Ritual Studies, Liturgical Science and Religious Education.