Dr. Jesko Schmoller is no longer a member of CERES. The information given on this page may therefore be outdated.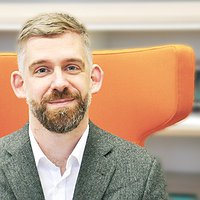 Dr. Jesko Schmoller
KHK Visiting Research Fellow 2018
KHK Visiting Research Fellow 2018
Senior Researcher Perm State University
Jesko Schmoller studied Social Anthropology at Hamburg University from 1999 to 2006. He then lived and worked in Tashkent, Uzbekistan, for an extended period to return to Germany for a PhD in Central Asian Studies (area studies) about the aspirations of young Uzbeks at Humboldt University Berlin. After defending the PhD in 2012, Schmoller assumed the post of lecturer in Central Asian Studies, participated in an academic mobility programme to conduct research in Shymkent, Kazakhstan, and became a visiting fellow at the Institute for Russian and Eurasian Studies in Uppsala, Sweden. In 2014, he joined the regional programme of the European University in St. Petersburg to work as a post-doctoral research fellow at the Centre for Comparative History and Political Studies in Perm, located in Russia's Ural region. Since 2015, Schmoller has been working on Islam in the Urals, taking a special interest in religion in its relation to material culture, space as well as nationality, ethnicity and race. He currently collaborates with colleagues in research projects on everyday identities and Islam in Russia. For their efforts to bridge the gap between academia and the media, he and a few colleagues received the public outreach award of the Central Eurasian Studies Society in 2015.
The anthropology of becoming and emergence constitutes the frame for his research interests. Schmoller's main research areas are the Urals in Russia as well as Central Asia, namely Uzbekistan and Kazakhstan.
Education
Ph.D., Central Asian Studies, Humboldt University Berlin, 2012
M.A., Social Anthropology, Japanese Studies and Literature, Hamburg University, 2006
Japanese Language Studies, Doshisha University Kyoto, 2003-2004
KHK-Fellowship
Duration: September - December 2018
Project: A Place of One's Own. Redefining Territory Through Pilgrimage in Russia's Ural Region