Dr. Jennifer Griggs is no longer a member of CERES. The information given on this page may therefore be outdated.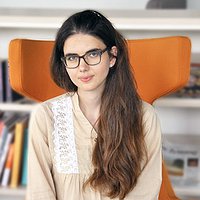 Dr. Jennifer Griggs
KHK Visiting Research Fellow 2018
KHK Visting Research Fellow 2018
Visiting Iraqi Scholarships Co-ordinator at The British Institute for the Study of Iraq (Gertrude Bell Memorial)
Jennifer Griggs started her studies in Mediterranean civilisations and completed her M.A. and Ph.D. in the study of religions. She began her postgraduate studies with an interest in the history of diverse religious communities in the Eastern Mediterranean and the Middle East. During her postgraduate studies and doctoral research, Jennifer Griggs participated in various language studies in academic French, Arabic, Syriac and Greek both in the UK and in Syria. Her doctoral work investigated the 13th century maphrian of the Syriac Orthodox Church, Gregory Bar Hebraeus, and the influence of Islamic thought on the development of his philosophical theology.
From 2013-2014 Jennifer Griggs worked as Curator for the RAS Student Series at the Royal Asiatic Society (London) and co-convened lectures to provide an opportunity for doctoral students, conducting research broadly focused on Asia, to give presentations of their work-in-progress. In 2015, she worked as associate academic director of the Touch India Trust in Mumbai where she managed institutional partnerships, academic networks, and a research centre in India for the Samvada Centre for Research Resources.
Education
Ph.D., Study of Religions, SOAS, University of London, 2015
M.A., Study of Religions, SOAS, University of London, 2009
B.A., Mediterranean Civilisations, University of Exeter, 2005
KHK Fellowship
Duration: April - September 2018
Project: Bar Hebraeus at the Mongol city of Marāgha: Interactions with the Philosophical Circle of al-Tūsī'