Prof. Dr. James Watts is no longer a member of CERES. The information given on this page may therefore be outdated.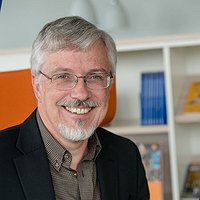 Prof. Dr. James Watts
KHK Visiting Research Fellow 2015
KHK Visiting Research Fellow 2015, Full Professor of Hebrew Bible and Ancient Near Eastern Traditions, Department of Religion, Syracuse University, Syracuse, New York, USA
James Watts earned his Ph.D. from Yale University in Hebrew Bible/ Old Testament Studies in 1990 after previously receiving a Master of Divinity in New Testament Studies from the Southern Seminary (Louisville, Kentucky) and a Bachelor of Arts in Philosophy from Pomona College (Claremont, California). Since 1990, he has held positions as Assistant and Associate Professor for Religion at Stetson University (DeLand, Florida, 1990-91) and Hastings College (Hastings, Nebraska, 1993-99). In 1999, he joined the faculty of Syracuse University where he is currently Professor of Hebrew Bible and ancient Near Eastern textual traditions in the Department of Religion of the College of Arts and Sciences.
James' areas of specialization include the literature and religion of the Hebrew Bible, especially the Pentateuch, sacrifice and law and narrative genres, and also ancient Near Eastern religious rhetoric as well as ritual theory, comparative scriptures and iconic books. His most recent monographs are Leviticus 1-10, published in the Historical Commentary on the Old Testament Series of Peeters in 2013, and Ritual and Rhetoric in Leviticus: From Sacrifice to Scripture, published with Cambridge University Press in 2007. He is also the editor of Iconic Books and Texts with Equinox in 2013.
As a KHK Visiting Research Fellow, he is going to work on a project titled "Seeing, Touching, Holding, and Tasting Sacred Texts".
Education
Ph.D., Hebrew Bible/Old Testament, Yale University, New Haven, Connecticut, USA, 1990
Post-Doctoral Seminar: National Endowment for the Humanities Summer Seminar, "Law and Religion in the Bible," Cornell University, Ithaca, New York, 1992
M.Div., Th.M. (New Testament), Southern Seminary, Louisville, Kentucky, USA, 1985-1986
B.A., Philosophy, Pomona College, Claremont, California, USA, 1982
KHK Fellowship
Duration: October 2015 to August 2016
External Website
Areas of Research
Comparative scriptures, Hebrew Bible, ritual, rhetoric, iconic books