Dr. Götz König is no longer a member of CERES. The information given on this page may therefore be outdated.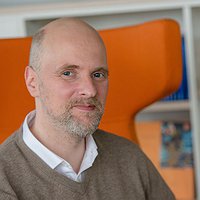 Dr. Götz König
KHK Visiting Research Fellow 2013
Research Associate, Chair for the History of West Asian Religions 09-2016 - 03-2018
KHK Visiting Research Fellow 2013
Since 2005 Götz König is postdoctoral research associate with the Institute of Iranian Studies at Free University Berlin. From 2001 to 2005 he was assistant at the Digital Turfan Archive hosted by the Berlin-Brandenburg Academy of Sciences. He studied Philosophy, German studies (M.A.), and Iranian studies (Ph.D.) in Berlin. Since 2002 he is reader for the Iranica series published by Harrassowitz.
Götz König specialises in ancient and middle Iranian studies, with the history of Zoroastrianism receiving the most focused attention. During his fellowship he will investigate the meaning and function of fire within Zoroastrianism more closely. The project aims at understanding the development of the Zoroastrian fire cult throughout Iranian history by analysing, commenting and contextualizing the retained materials.
Education
Ph.D., Iranian Studies, Free University Berlin, Berlin, 2001
M.A., German Philology and Philosophy, Free University Berlin, Berlin 1996#
KHK Fellowship
Duration: April 2013 to March 2014
Project:The Zoroastrian Cult and Doctrine of Fire