Dr. Davide Torri is no longer a member of CERES. The information given on this page may therefore be outdated.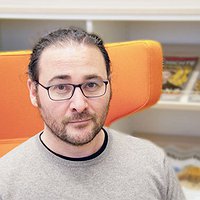 Dr. Davide Torri
KHK Visiting Research Fellow 2017
KHK Visiting Research Fellow 2017
Davide Torri completed his PhD in Anthropology/History of Religions in 2009 with a dissertation titled Il Lama e il Bombo. Sciamanismo e Buddhismo tra gli Hyolmo del Nepal at the University of Naples "L'Orientale" (Italy). Since then, he worked as a Lecturer at the Department of Theology and Religious Studies, University of Chester (UK) until 2013, where he held seminars on various and inter-related topics. Starting from 2013, he has been Post-Doc researcher and Lecturer at the Cluster of Excellence "Asia and Europe in a Global Context", at the University of Heidelberg (Germany). During his studies and research, Davide Torri has engaged in fieldwork, particularly with regards to shamanic practices, beliefs and ideas at several sites in Nepal, India, Mongolia and China.
Shamanism is Davide Torri's main field of inquiry, and he has been doing research on it at different levels, including textual analysis of ancient Western texts (mainly in Latin) describing religious rituals in Asia. He also studies the historical development of the notion of shamanism itself from its first appearance in Western scholarship, in order to deconstruct the concept and to analyse its most critical aspects as a term in the field of religious and anthropological studies. His research interests include also the topics of conflict, sacred landscapes, and the human/non-human interface.
Education
Ph.D., in "Religions, Philosophies and Salvation Theories: models of thought, their interactions and transformations", University of Naples "L'Orientale", Italy, 2009
Laurea Magistralis (BA, MA) (110/110) in South Asian Religions and Cultures, University of Venice "Ca' Foscari", Italy, 1999.
KHK Fellowship
Duration: October 2017 to March 2018
Project: The Buddha and the Drum. Shamanism and Buddhism in the Himalaya