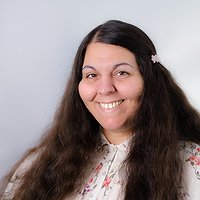 Dunja Sharbat Dar
Research Associate & PhD Student
Research Associate & PhD Student
Office Hours
Please contact me via mail.
Areas of Research
Religion in Japan
Coping and socio-religious transformational processes after catastrophe / disaster studies (3.11 / Fukushima in Tohoku, Japan)
Religion and space
Sacred architecture in the urban environment (Christianity, Judaism, Islam) in transformation
Religious discourses on sexuality / queer studies
Religion in popular culture
since 2020 – PhD project, working title:
»Religious Space and the Invisible – understanding socio-spatial arrangements in Japanese churches«

2019 – M.A. – Study of Religion (RUB)
2017 – B.A. – Study of Religion & Japanese Studies (RUB & Fukushima University / 福島大学)
WS 2021/2022:
MA-Seminar: Resonating Religion: About the Intersection of Music and Religion
BA/MA-Seminar: Religion im gegenwärtigen Japan (Religion in contemporary Japan)
SoSe 2021:
BA/MA-Seminar: From Jedi Knights, Monster Hunting Cowgirls and a Teenage Witch – Religion in der Populärkultur
Team-Teaching with Anna Kira Hippert
Presentations
2022/07/28: Japanese language lecture 「雰囲気」の比較研究 (Comparative Research of Atmosphere) at Rikkyō University in Tokyo, Japan.
2021/10/14-15: "Loss, Gain, Compromise? Social Processes of Spatial Trans-formations of Synagogue and Church Communities in Germany" at the final conference of our project "Sacrality in Transition: Religious Buildings in 21st Century Urban Space in Germany" in Dortmund, Germany
2021/09/13-16: "Religious Atmosphere in Japan" at the online conference "Reli-gion in Relation" of the German Association for the Study of Religions (DVRW)
2021/07/08-10: "Power & Powerlessness. Church Uses and their Decision Processes in the Aachen Area" at the online conference "Church in Change" of the TRANSARA project
2021/06: Contribution to the German children's book "Wie die Sterne an den Himmel kamen" about the Japanese founding myth at Hamouda Verlag, Leipzig (CERES, RUB)
2020/11/21: "Religious Atmosphere in Japanese Christian Space" at the online VSJF symposium in the Sociology & Social Anthropology Division.
2019/11/01-02: "Recreating Communal Ties: Shinto and Christian Communities in Fukushima after 3.11" at the workshop "Current status of Japanese Studies in Europe: from the point of the young researchers of social sciences" of the European Center for Japanese Studies in Alsace (CEEJA), Kientzheim (France) - fully funded by CEEJA, Nichibun-ken & Hosei University (Japan).
2019/10/29: "Field Research in Japan" at the International Evening at CERES, RUB.
2019/06/09: "Pray for Japan - Religion in times of earthquake, tsunami and ato-marem meltdown" at the panel "Japanstudien" at Connichi in Kassel - fully funded by Animexx e.V.
Media
Podcast about our Children's book: Melting Pod (09/2021)
Forschungsaufenthalt in Fukushima, Japan
Austauschjahr in Fukushima, Japan (2014-2015)