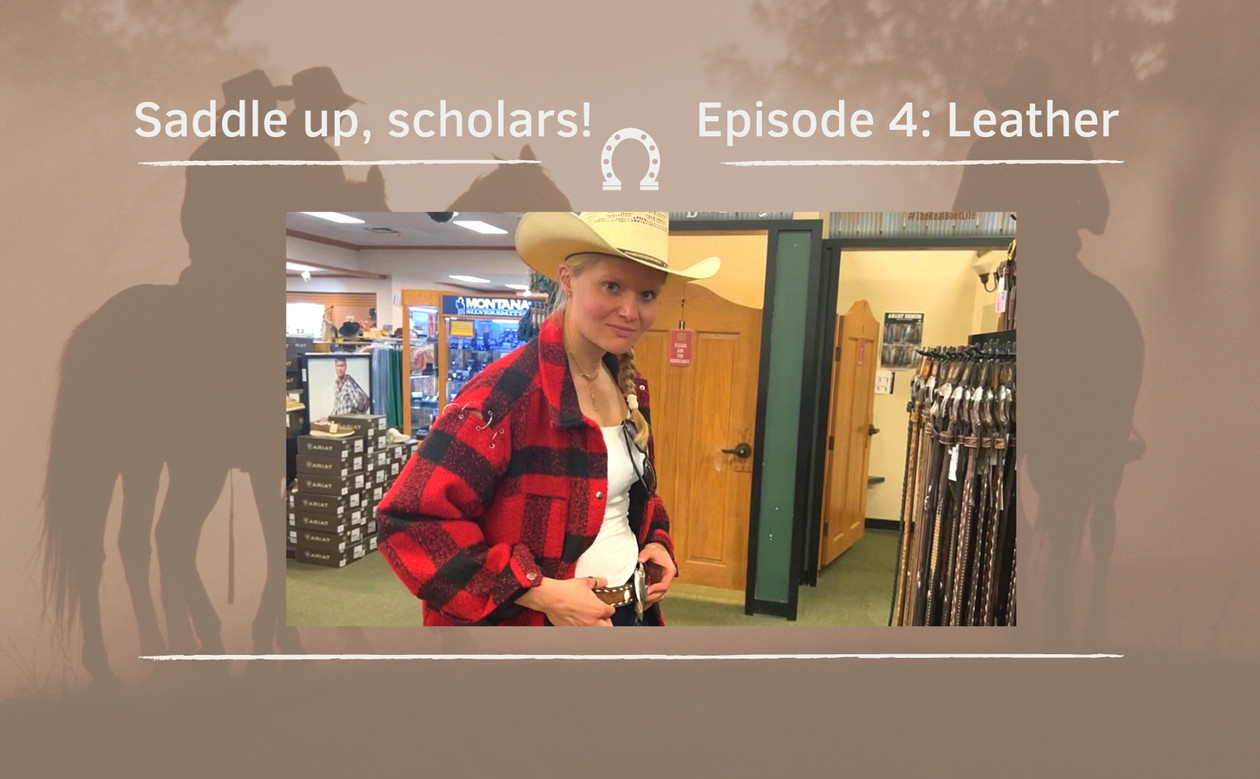 Vlog Episode 4: Candles that smell like "Strawberry Leather".
The journey through the western USA continues - Yeeeehaaaa! Have you ever shopped in a western store? And what does the western store actually have to do with "science"?
In the new vlog, doctoral student Anna Kira Hippert takes us to the western store Cavender's. To this day, Cavender's is a family business with deep roots in western culture. Their motto: "Don't Just Wear It, Live It!". In addition to classic belt buckles and western boots, we learn about the history of the cowboys.
You can find out whether cowboys have always been religious in the new vlog "Leather" on our YouTube channel at https://www.youtube.com/watch?v=35GE0VlL7cc.