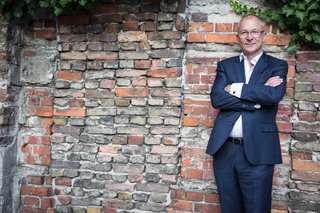 In the upcoming summer semester 2021, many interesting courses are offered for the students of the BA- and MA-programmes at CERES.
One of them is the course "Jewish Life in Germany - A Question for the Politics of Religion" by Volker Beck. The course is designed for advanced BA students and MA students. It will be held in German. After being MP from 1994 until 2017, Volker Beck regularly offers courses on Religionspolitik/Politics of Religion at CERES.
2021 is the year of celebrating 1700 years of Jewish life in what is now Germany. This year gives manifold reasons to start with a retrospective before turning to the hot issues of recent topics around Jewish life in Germany. Among them are the status of Jewish immigrants from the former Sowjet Union, Jewish Theology at German universities, the politics of religion of the German state and the parlamentary parties towards the Jewish community, the vivid public debate on circumscision, kosher butchering, Jewish holidays, and the German-Israeli relations. Last but not least, another topic of the course will be antisemitism and it's recent examples.