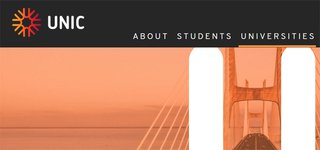 Die RUB ist Teil des internationalen Universitätskonsortiums "UNIC – European University of Post-Industrial Cities". Das ist ein Verbund von acht Universitäten, der sich der Förderung von studentischer Mobilität und gesellschaftlicher Integration widmet. Innerhalb dieses Verbunds wird am CERES eine kooperative Lehrveranstaltung mit Universitäten in Cork, Rotterdam und Istanbul zum Thema "Dignified Spaces in a Plural Europe: On the (In)Visibility of Cultural and Religious Communities in Post-Industrial Cities" durchgeführt.
Die Veranstaltung findet von Februar bis April 2022 als Online-Veranstaltung statt (voraussichtlich montags und mittwochs nachmittags). Für koordinative Tätigkeiten und Unterstützungen in der Vorbereitung und Durchführung des Projekts sucht das CERES zum 01. Januar 2022 eine wissenschaftliche Hilfskraft mit Bachelor-Abschluss (WHB).
Die Stelle ist befristet zum 30. Juni 2022. Der Stellenumfang beträgt 10,0 Stunden pro Woche, die Zeiteinteilung erfolgt nach Absprache.
Die Anwesenheit der Hilfskraft zu den Seminarterminen sollte in der Regel ermöglicht werden.
Aufgaben:
Unterstützung in der Vorbereitung und Durchführung der Lehrveranstaltung
Kontaktperson für teilnehmende Studierende
Kommunikation mit den Partnern in Cork, Istanbul und Rotterdam
Literaturrecherchen und -beschaffung
Pflege des Moodle-Kurses
Anforderungen:
gute Kenntnisse im Umgang mit Zoom, Moodle, Doodle
sehr gute Englischkenntnisse
sehr gute Deutschkenntnisse (z. B. UNIcert II)
sicherer Umgang mit der gängigen MS-Office Software
Flexibilität, Zuverlässigkeit, Teamfähigkeit und gute Kommunikationsfähigkeit
Die Vergütung erfolgt gemäß den Sätzen der Ruhr-Universität. Arbeitsort ist das CERES, Universitätsstraße 90a, 44789 Bochum
Bei Interesse an der Tätigkeit bitte aussagekräftige Bewerbungsunterlagen (zusammengefasst in einer einzigen PDF-Datei) unter dem Stichwort "WHB – UNIC@RUB" bis zum 15.11.2021 an Susanne Göhre schicken.