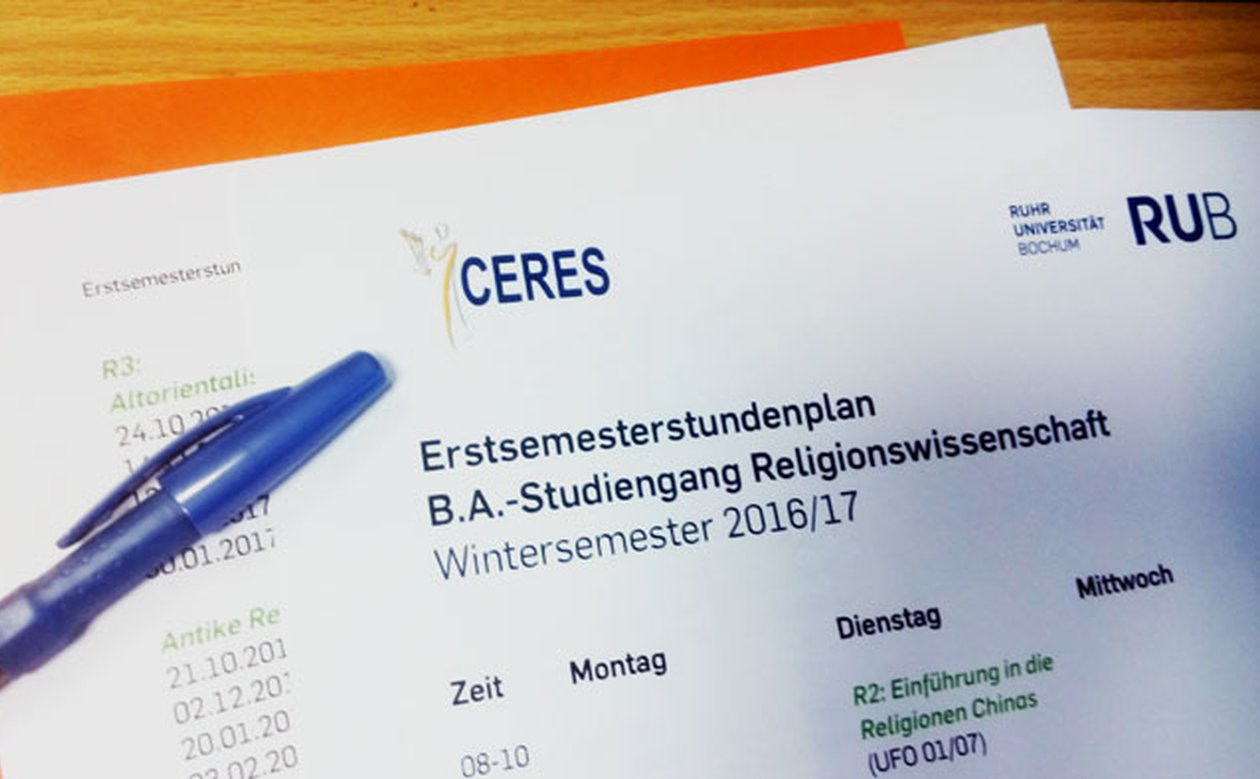 Planning the First Term of Studies for Undergraduates
At the begin of the studies, undergraduates have to manage and organise quite a lot. In order to help them organising their courses in religious studies, CERES teaching unit set up a Erstsemesterstundenplan (in German only).
Which courses and lectures are obligatory? Which ones can be chosen by the student's own interests? The Erstsemesterstundenplan gives a short overview.
For any questions concerning the courses, please do not hesitate to contact CERES course coordinator Hanna Steppat.