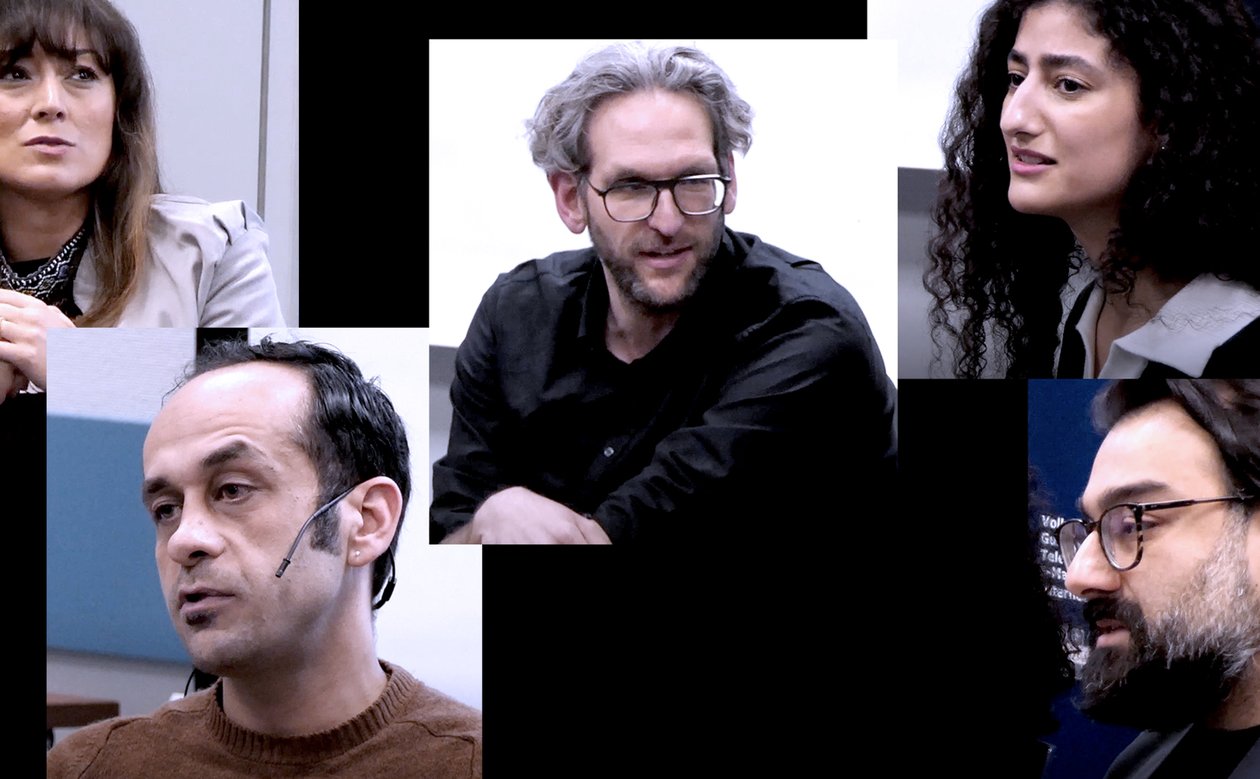 Panel discussion on Iran now available on YouTube!
For all those who could not attend our exciting exchange on February 06, the event "Iran between Dictatorship and Revolution: A Panel Discussion" is now also available digitally on the CERES YouTube channel.
Visit https://youtu.be/_DkT3K6mLeA to watch the conversation.
On February 06, 2023, Maryam Palizban, Puyan Mahmudia, Rozhina Hadi, and Ali Fathollah-Nejad joined Tim Karis to discuss possible future scenarios for Iran. Kianoosh Rezania and Neda Darabian opened the evening. Around 90 visitors were on hand at the VHS bochum to learn about the topic and exchange ideas.