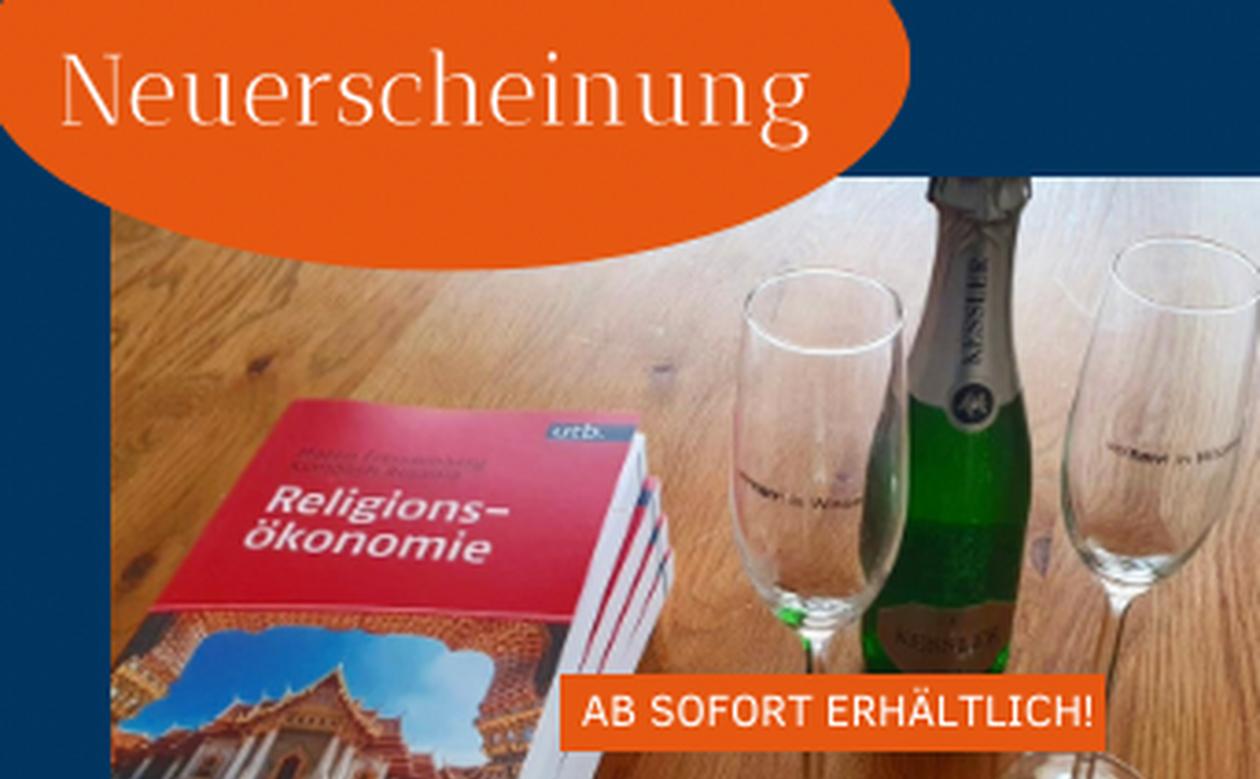 New release: Textbook about Religious Economics
Our recommendation for students and researchers of religious studies and economics: The newly published textbook "Religious Economics (german title 'Religionsökonomie')".
The textbook helps to understand the diverse connections between religion and economy and sheds light on the close interaction between religion and economy.
Dr. Maren Freudenberg, academic adviser and sociologist of religion at CERES and Prof. Dr. Kianoosh Rezania, Professor of West Asian Religious History at CERES, show theoretical approaches and empirical research methods that build a bridge between the two disciplines. In particular, they deal with religious economic ethics and their economic consequences. The book is aimed at students and lecturers in religious studies and economics.
The textbook, published by UVK Verlag on March 13, 2023, is now available in all bookshops, including on the UVK Verlag website at www.narr.de/religionsökonomie-45912/.