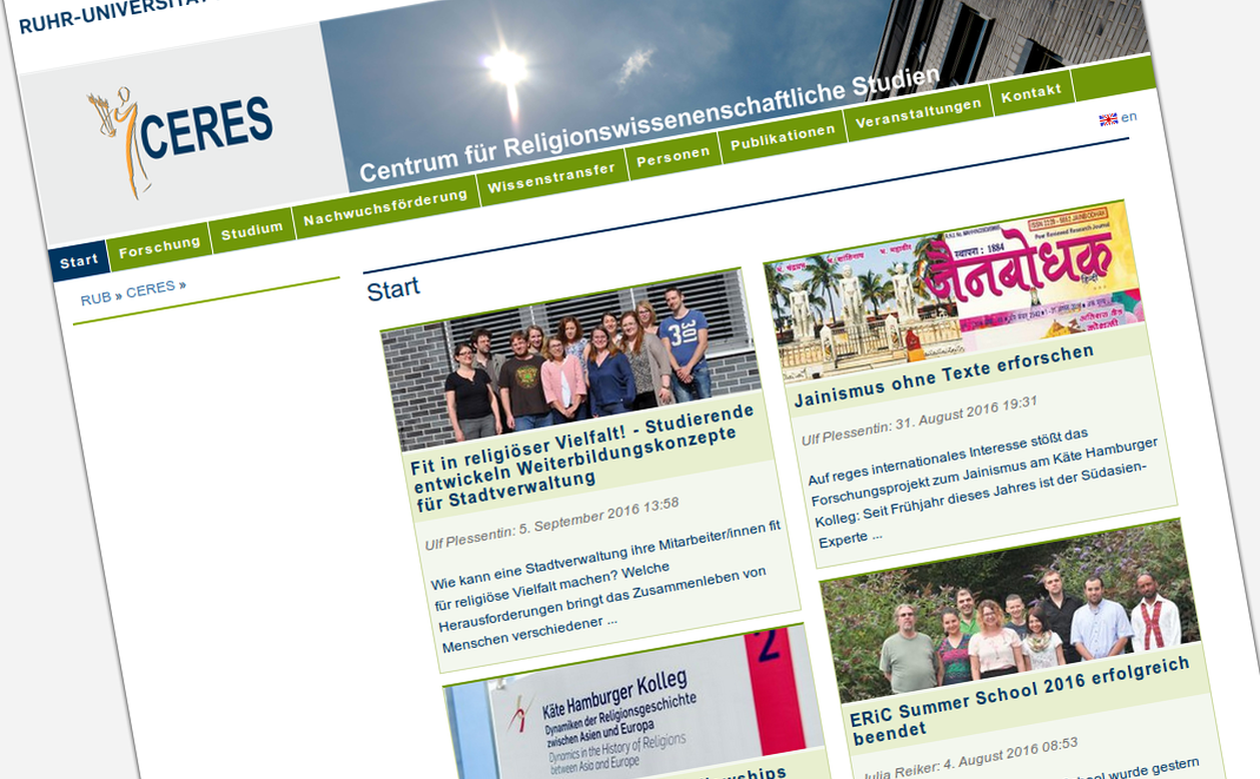 New CERES Website Online
The time has come: Today the newly designed and fundamentally revised websites of CERES are launched online. Besides the CERES website the sites of the CERES research projects such as the Käte Hamburger Kollegs Dynamics in the History of Religions were put online as well. Entirely new is the recenty established website for CERES study programmes (only available in German yet: Studiengang Religionswissenschaft) on which future and current student find all information relevant and necessary in one place. All in all, CERES runs nine websites for its broad activities.
The former website had been online since 2010. The new one is relaunched in a more recent design that follows the corporate design of the Ruhr-Universität Bochum. As a novel element, users can click cards which present information clearer. Additionally to the design, also the architecture of the website was modernised. This improves all future upgradings and the extention with new functions.