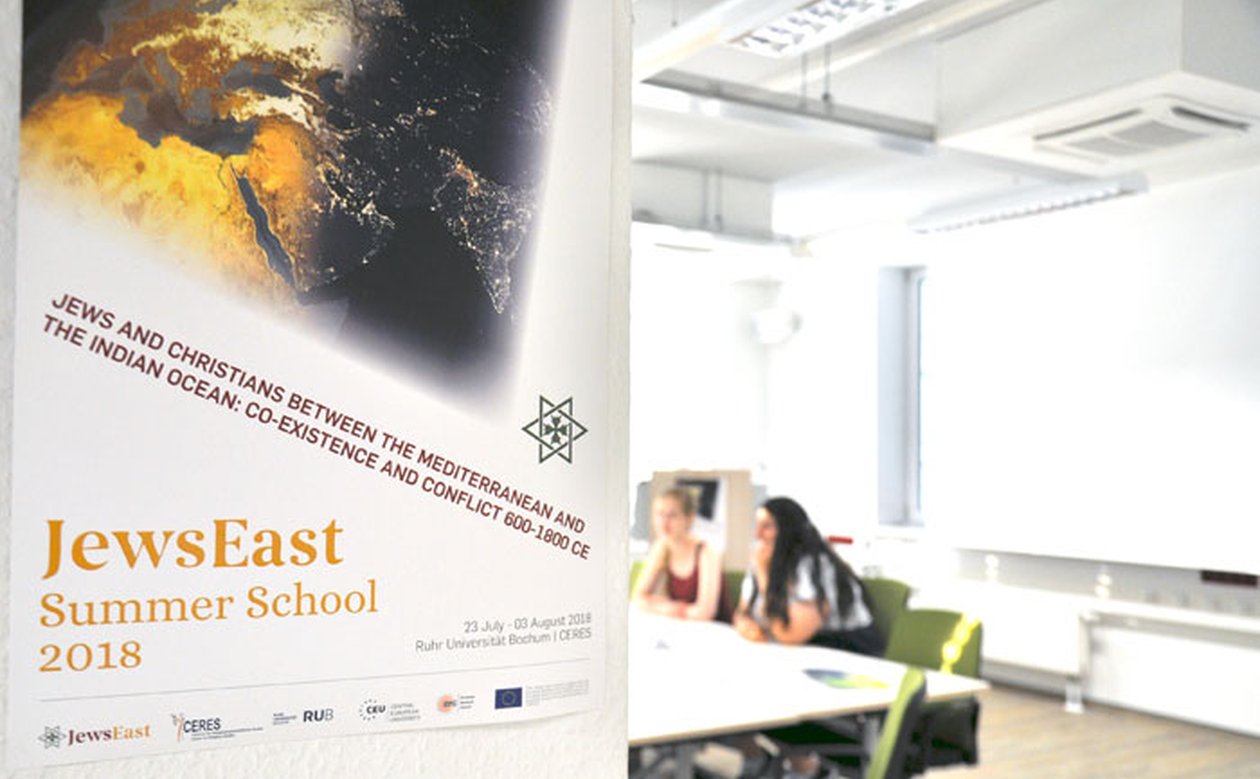 JewsEast Summer School starts with Summer Heat
Summer heat found its way to the Ruhr area and gives a proper climatic background for the JewsEast Summer School 2018. Earlier today, the courses were started at the Center for Religious Studies (CERES) and they will continue for the next two weeks. The School brings together researchers and students from 13 countries around the world, among others countries such as Ethiopia, India, Romania, and Georgia.
In this Summer School, a group of 16 international students is supervised by a team of ten experts, which either work for the research project JewsEast or are associated. The application process selected advanced students from a whole range of different countries, including excellent graduates from the Ruhr Universität Bochum.
The Summer School will introduce its students to the ways in which Jews and Christians interacted in the Middle East, the Caucasus, Central Asia, the Horn of Africa, especially Ethiopia, and the Indian Ocean in the period between 600-1800 CE. While Jewish-Christian relations in the middle ages are well researched for most European countries, rarely little is known for other areas. This is why the ERC-funded research project JewsEast is aiming at establishing a new area of study – relations between Jews and Eastern Christian communities from the rise of Islam to the end of the eighteenth century. The study of inter-religious dynamics is anchored in the framework of pre-modern cultural history concerning a vast geographical area that encompasses seemingly disparate lands from Africa and the Eastern Mediterranean, through West Asia and the Caucasus, to South India, all connected through trade and travel.
All students are taught by active researchers in the historical basics of these relevant regions, as well as introduced into the required skills and those linguistic or philological methods that are needed for the exploration of this field. The schedule of the Summer School includes classes in Georgian, Classical Armenian and languages such as Malayam and Syriac. Further more students attend courses that offer the most recent insights into the archaeological research and findings of historians of religions. The daily coursework is completed by student presentations, which focus on the students' own research works.