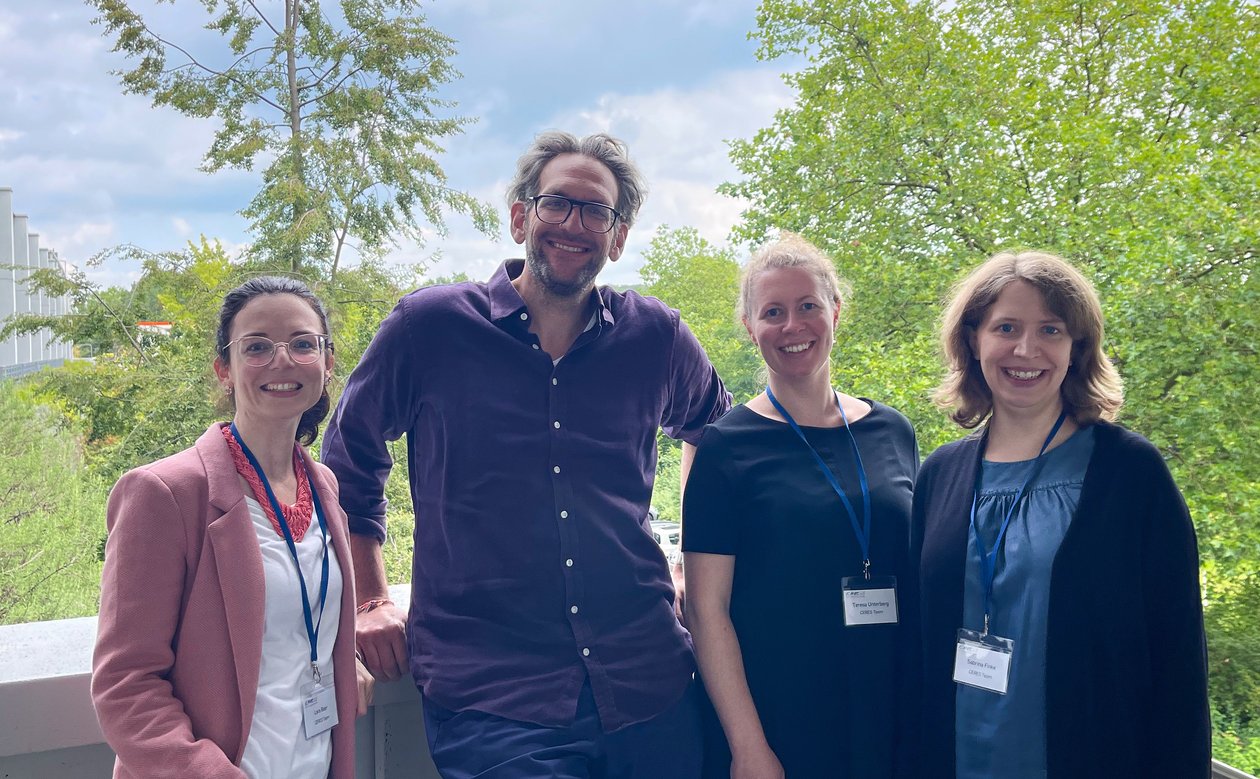 International Conference Explores Media and Religion: ISMRC 2023 a Great Success in Bochum
From August 2 to 5, 2023, about 100 participants from all over the world gathered at the Event Center of the Ruhr-Universität Bochum for the "13th Biennial Conference for Media, Religion, and Culture". Under the guiding theme "Metaphor & Misinformation: Religion in Media-Driven Worlds," the conference provided a platform for interdisciplinary exchange on the multifaceted relationship between media and religion in different cultural contexts.
Hosted by CERES and the International Society for Media, Religion, and Culture (ISMRC), the conference covered a wide range of topics, including stereotyping of religion in the media, religious populism, changes in religious authority in the digital era, and more. In a keynote lecture on Wednesday evening, Stephanie Baker (City, University of London) outlined the role religious metaphors had in the discourse surrounding the handling of the Corona pandemic and the extent to which new social movements between conspiracy theory and esotericism are forming in this field of discourse. In her keynote address on the fourth day of the conference, Katja Rakow showed that media had a formative effect on religion long before the digital age. Materiality and semantics, Rakow argued, are closely interwoven and can only be adequately analyzed in their interplay.
A special moment of the conference was the presentation of the "Stewart Hoover Mentoring Award" to Birgit Meyer (Utrecht University) and Stig Hjavard (University of Copenhagen) for their significant contributions to the research field and their longstanding support of young scholars. The ISMRC Conference 2023 concluded with a panel discussion on "The State of Media and Religion in Europe," moderated by Heidi Campbell (Texas A&M University, USA).
In addition to the academic program, the conference also provided opportunities for social interaction and networking. Participants took advantage of the breaks and the joint dinner at the "Q-West" restaurant on the campus of the Ruhr University Bochum to exchange ideas and make contacts. On Thursday, the participants also explored the region together as a place of religious diversity and visited, among other places, Essen Cathedral and the Eko-Haus Buddhist center in Düsseldorf.
The conference proved to be an important platform for interdisciplinary dialogue and successfully highlighted lines of connection between contemporary phenomena of media-religious change and the SFB "Metaphors of Religion" based at CERES. The next "Conference for Media, Religion, and Culture" will take place at Boston College in 2025.