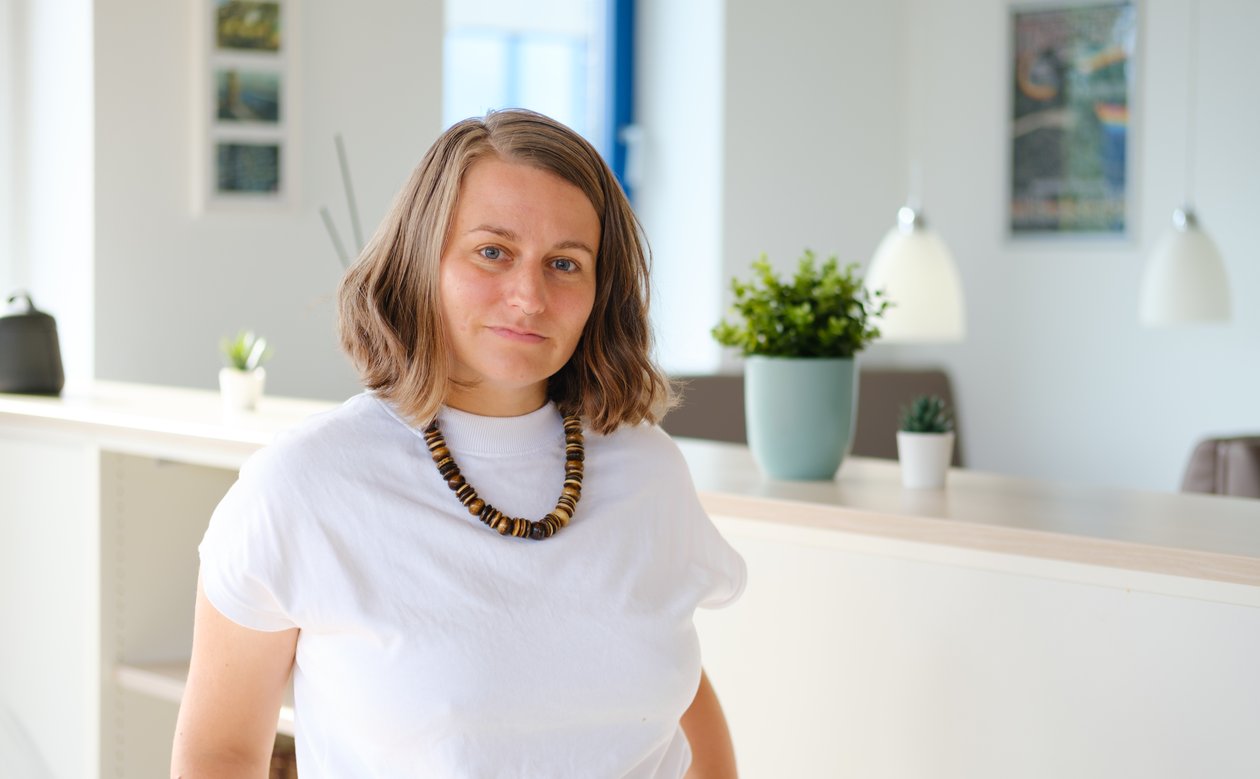 INTERVIEW
"Innovative and very attractive" – Why and how Emanuela Garatti chose Ruhr University Bochum for her postdoc
Emanuela, would you please briefly introduce you and your research background?
Emanuela Garatti: I was born in Italy (I come from Lombardy, from a small village in the Alps not far from Lake Garda – I know that name rings a bell in Germany) and I started studying Tibetan in Naples, but I soon moved to Paris where I graduated in Tibetan Studies at the Institut National des Langues et Civilisations Orientales INALCO. At the same time, I started studying Chinese, also at INALCO, and History at the Sorbonne Paris I University.
After these BAs, I did an MA in Tibetan Studies at INALCO and another in Chinese Studies at École pratique des hautes études EPHE. After graduating, I had the opportunity to participate in the project "Kingship and Religion in Tibet", led by Professor Brandon Dotson in Munich, within which I did a PhD in co-supervision between the Ludwig-Maximilians-Universität and the EPHE. My dissertation, supervised by Professor Brandon Dotson and Professor Pierre Marsone, dealt with the representation of courts and rulers in diplomatic encounters between the Tibetan Imperial Court and the Chinese Tang Dynasty between the 7th and 9th centuries AD. In this work, I used and compared primary Tibetan and Chinese sources, mainly textual, such as Old Tibetan documents from Dunhuang, official histories, encyclopaedias and other texts. The aim was to analyse diplomatic encounters, like embassies, intra-dynastic marriages, and peace treaties, and to see how official powers represented themselves to each other when put in contact. Official power could be represented by objects (such as gifts or tokens), but also by the bestowal of titles and, of course, by representatives travelling between the two courts.
What I did in my dissertation was also to apply concepts and theories developed by historians working on foreign relations and diplomacy in the European Middle Age. My research interests gravitate around diplomacy, kingship, official and un-official encounters between different powers in pre-modern Asia. I also have a particular interest in the role of women in foreign relations and politics in the same period. For my post-doctoral project, I am moving to a larger area and to a later period and I will also take into consideration how Buddhism, was part of these contacts. I defended my Ph.D. in December 2020; before and after that, I have been lecturer at INALCO and at EPHE, where I taught a large range of classes, for instance, on historical sources, classical literature, foreign relations in pre-modern era, methodology of research in Asian studies, and classical Tibetan language.
How did you get in touch with Ruhr University and the Center for Religious Studies (CERES)?
I first got to know Ruhr University when I attended one of the ERiC summer schools organized by CERES, at that moment I was already impressed by the diversity of research profiles and interests I had the chance to meet. This was several years ago, at the beginning of my Ph.D. Later, I got to know Prof. Dr. Carmen Meinert and her work on Buddhism in Asia, in particularly through her ERC project BuddhistRoad. Prof. Dr. Carmen Meinert was interested in my work on Sino-Tibetan contacts in pre-modern era and proposed to be the host for a post-doctoral project at CERES for me.
Why did you choose Ruhr University for pursuing your postdoctoral research?
CERES was the main reason why I chose Ruhr University for my research: in the relatively small world of Asian Studies, CERES is recognized as one of the most important and dynamic research labs. I also know several former or current fellows working at CERES who have always praised CERES as a vibrant environment for young researchers, which makes CERES an attractive research unit. The multidisciplinary approaches to religions at CERES are innovative and very attractive to researchers with different profiles, working on different periods and cultural areas. For someone like me, who is always keen to encounter different approaches and viewpoints in research, being in such a diverse environment is very stimulating. Today, there is a particularly rich group of people at CERES working on the same cultural area and historical period as me, which makes my stay at CERES very beneficial for my research.
What motivated you to apply for RS' Lore Agnes Fellowship and what role did the Lore Agnes Fellowship play in your path to Ruhr University?
The aim for applying for the RS Lore Agnes Fellowship was to prepare the application for a fellowship from the Alexander von Humboldt Stiftung or, alternatively, for a funding line from the Marie Curie program. When I got to know the RS Lore Agnes Fellowship, I told myself that it was the good environment and condition to work on complex applications for longer post-doctoral projects. Shortly after I obtained the RS Lore Agnes Fellowship, I gave birth to my daughter and could not move to Bochum straight away. I then started to work on the Alexander von Humboldt application from Paris with the support of Ruhr University and obtained a grant very quickly.
At that time, however, I just started to work as lecturer in Paris and was able to move to Bochum only in the summer of 2023. At the end, I was able to add the 6-month RS Lore Agnes Fellowship to the 24-month fellowship I received from the Alexander von Humboldt Stiftung, and that was a real plus: having a 30-month post-doc is a privilege! I am also very aware of gender issues in the academic world: the fact that the Research School's Lore Agnes Fellowship was specifically designed for female postdocs with children was for me a sign that Ruhr University is an attentive institution and a supportive environment in this respect.
How did you manage to bring your family?
Bringing my family was relatively easy. We used to live in Paris, which is not very far from Bochum. I have also previously lived in Munich, so I was familiar with the different steps involved in moving to Germany, which made the move easier. But RUB Research School and the Welcome Centre were very supportive before and after our move to Bochum, especially when it came to finding a place in a kindergarten, which is really not easy in Bochum. Both my husband and I are extremely grateful for the help we received from the Research School and the Welcome Centre that were always keen to help and very helpful throughout the whole process: they gave us a lot of information about all the aspects of living in Bochum as a family, but also put us in contact with an agency, BUK, which helped us with the childcare. My husband is an IT-security engineer, and it is relatively easy to find a job in this field in the Ruhrgebiet. In terms of finding a place to live, from a Parisian point of view, finding a flat in Bochum was not difficult!
What is your research focus at CERES?
My research focuses on the contacts and exchanges among different centers of power co-existing in pre-modern Asia during a period of geopolitical reorganization between the 10th and 13th centuries. It focuses on the question of religious, intercultural, and political contacts between the Khitan Empire, the Chinese Song Dynasty, the Tangut Empire and Tibetan local rulers: these were centers of power where Buddhism was practiced locally or was a state-sponsored religion. Based on a comparative analysis of sources in Chinese and Tibetan and on various types of documentation (textual, epigraphic, and visual), this research seeks to shed light on how and to what extent these centers interacted with one another and how they built, represented, and legitimated themselves in religious, cultural, and political terms. My project is called "entangling CENTERs", which highlights the aim of this postdoctoral research: to establish where and how different centers of power would meet, culturally, religiously, and politically.
What exactly are you working on right now?
I am currently working on finishing three different articles that are planned to be published in the upcoming months. I have also started to gather and organize the textual primary sources that I am going to need for the project, which is not an easy task since those are in different languages (Chinese, Tibetan, Tangut) and later need to be put in dialogue with epigraphical and visual sources like steles and frescos. On top of that, I also must do a lot of secondary literature reading! Very exciting and challenging!
How does Lore Agnes and Humboldt fellowship affect your career plans in long- and short terms?
As I said, being able to combine the Lore Agnes and von Humboldt fellowships and having such a long post-doc is a real advantage because I can work on a complex research project without having to worry about securing funding for the immediate future. Being in charge of my own research project is also very important in order to work autonomously and to prove myself for the next steps in my career (e.g. submitting a larger project with a group of people). Finally, in an international context, doing a post-doc abroad (I did my PhD in a co-supervision between France and Germany) is very important for finding a permanent position, especially with a grant from prestigious institutions such as Ruhr University and the Alexander von Humboldt Stiftung.
What goals have you set for your stay in Bochum for the next two years? What are your aspirations for your research during this time?
From a professional point of view, I would like to benefit from my stay at CERES by carrying out research that is as multidisciplinary as possible, with different perspectives and approaches. The main goal is to build on this postdoc to submit a large project, such as an ERC. A second goal is to submit a habilitation at the end of the fellowship. On a more personal level, I would like to become fluent in German, discover the Ruhrgebiet by bicycle and enjoy the quality of life that this region offers.
Thank you for the interview.