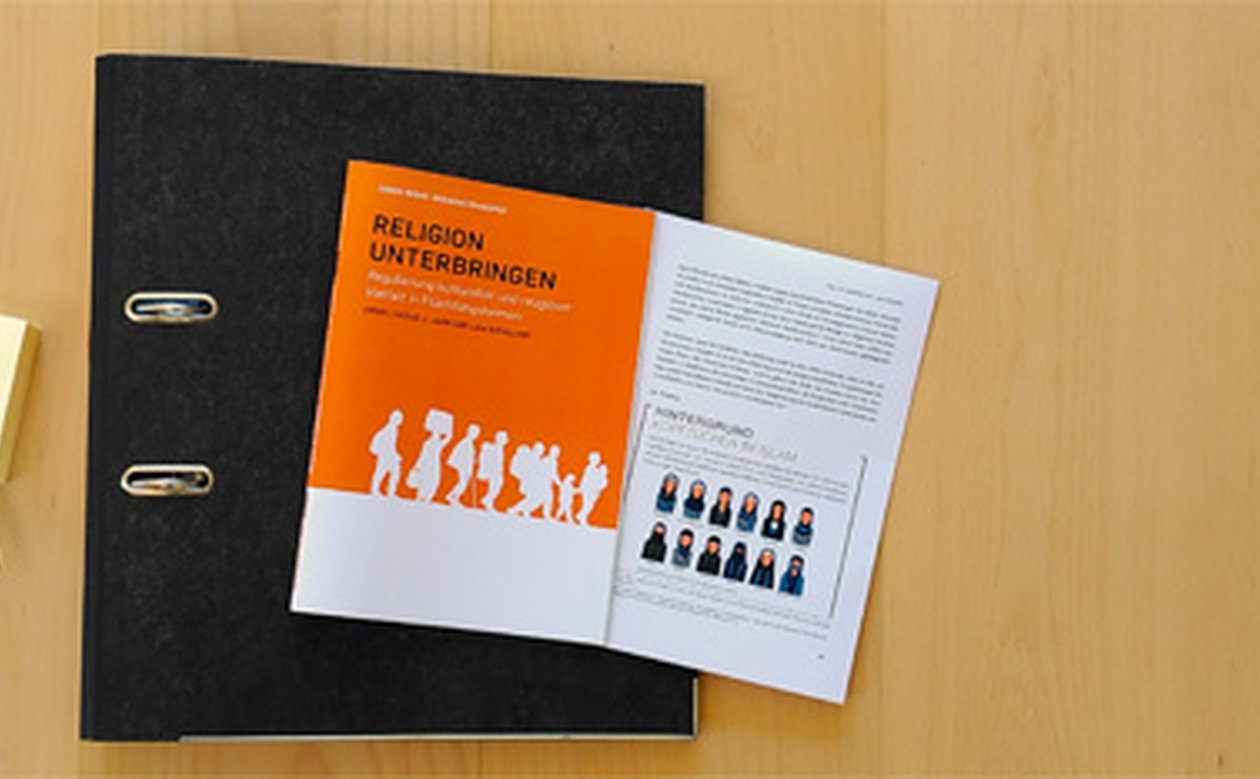 Practical Manual: How to deal with Religious Diversity in Refugee Homes?
The Center for Religious Studies (CERES) provides practical advices for public authorities and facility managers of refugee housing in a free manual.
Religion can be a resource for people who are fleeing. At the same time, it can also be a source of conflicts especially when different groups of refugees share their housing and live together closely. What kind of conflicts in living together may occur through religious diversity in such space-limited refugee housing facilities? What kind of solutions are appropriate? The Center for Religious Studies (CERES) of Ruhr-Universität Bochum is publishing tips and information for everyday life in refugee housing facilities. The manual is free of charge and available online in German. It is based on a workshop, which took place in 2017 with academics and partners from the field of refugee housing in Bochum.
Practical advices
Following the workshop, the participants collected several case studies for the manual from their practical experience in refugee housing facilities and added clear descriptions and academic analysis. "Other than classical academic publications, the manual includes, in the sense of public outreach, possible courses of actions for challenges dealing with religious diversity in this field", says Ulf Plessentin of CERES. "The manual is therefore particularly dedicated for public authorities and managers of refugee housing facilities in Germany."
Basic knowledge on religions
This publication is being edited by the two religious studies scholars Sarah J. Jahn and Lisa Wevelsiep. A crucial point for them was to raise awareness for religious and ideological diversity and the reflection of one's own perception of religion(s) in this very particular context. For that reason, the manual also offers background information on specific religious topics, which convey basic religious knowledge: What kind of resources does religion offer for refugees? Are there Atheists in those countries of origin, which are mostly influenced by Islam? What do religious rules for fasting mean for everyday life in refugee housing? How to deal with conversions of refugees to a different religion?
Original publication:
Sarah J. Jahn, Lisa Wevelsiep (eds.): Religion unterbringen: Regulierung kultureller und religiöser Vielfalt in Flüchtlingsheimen. Veröffentlichung des Centrums für Religionswissenschaftliche Studien Ceres, Bereich Wissenstransfer, Bochum, 2020, ISSN: 2699 0245 (online), ISSN: 2699 0237 (print), DOI:
10.13154/rub.145.122