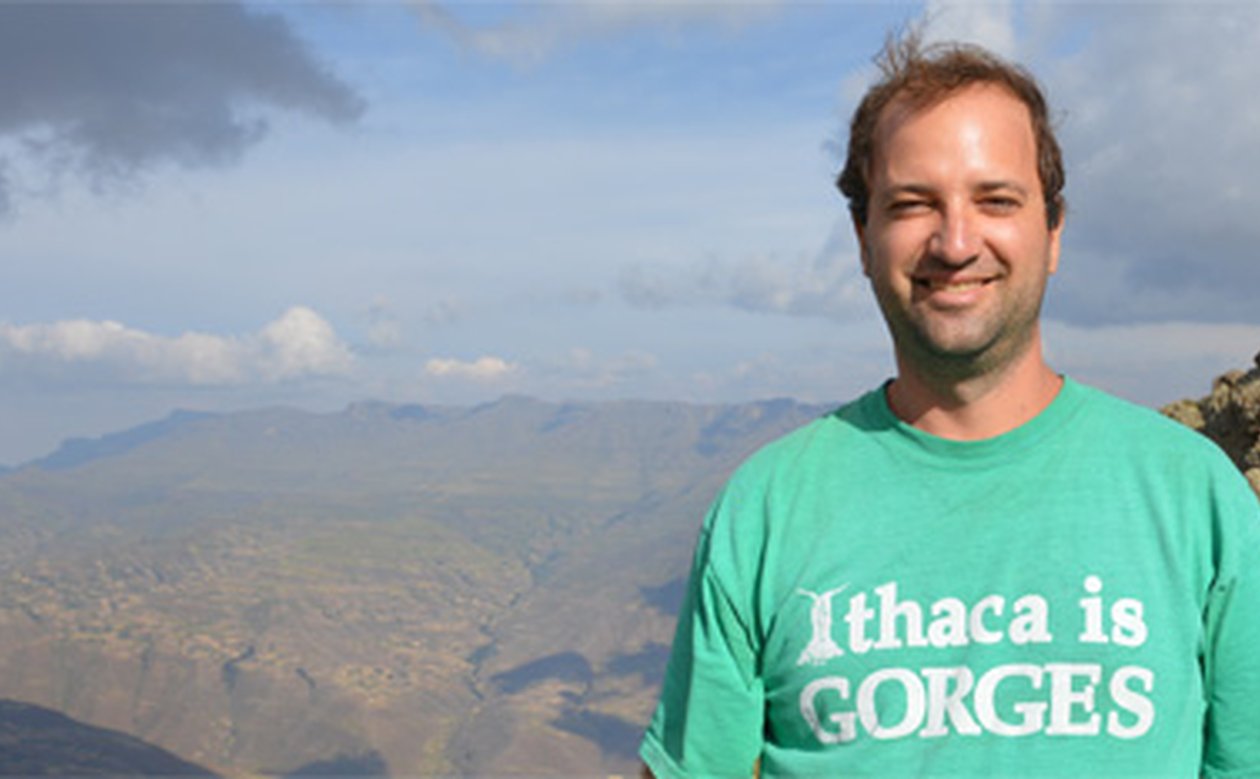 Exploring the History of Ethiopian Jews like Indiana Jones
Bar Kribus, researcher in Bochum, investigates the mostly uncharted remains of Early Modern Jewish culture of the Beta Israel in Ethiopia.
In medieval and early modern Europe, the Jewish population was a minority ruled by Christian monarchs. This, however, was not the case in Ethiopia, where one could find an independent Jewish political body. The politically autonomous Beta Israel had their settlements in the Semien Mountains of North Ethiopia. Scholar of the History of Religions Bar Kribus of Ruhr-Universität Bochum has received a post-doctoral-scholarship the Minerva Stiftung, to examine the history of the Beta Israel on site.
Jewish Strongholds in Focus
In his research he is focusing on the archeological remains and material culture of this autonomous Jewish culture. They have not been much examined until today and need to be localized with the help of source studies and interviews with the local population. Up until the early modern period, the Beta Israel built strongholds. Again, and again they had been involved in warlike struggles with their neighbors, the Christian Solomonic Dynasty, and were finally defeated in 1620.
Uncharted Territory
The research project enters uncharted territories in three ways: First and foremost, the geographical and material-culture aspects of the Beta Israel – Solomonic wars have never been studied before. Second, the Semien Mountains are a region which is almost completely unexplored archaeologically. Just recently Bar Kribus conducted a first archaeological field work in this region as part of his PhD project and found abandoned Jewish monasteries. Third, he combines different sources. Besides medieval and early modern texts, he examines the oral traditions of the Beta Israel, who live in Israel today, and of the Christian inhabitants of the Semien. Together these sources will shed light on the question, whether the Beta Israel themselves ruled over Christian groups in the Semien Mountains.
Funding
The research project of Bar Kribus is conducted at the Center for Religious Studies (CERES) of Ruhr-Universität Bochum. His research in Bochum is financed by a Post-Doctoral scholarship from the Minerva-Stiftung. The Minerva-Stiftung funds guest fellowships of Israeli and German early career researchers in the opposite country, which are financed by the German Federal Ministry of Education and Research.