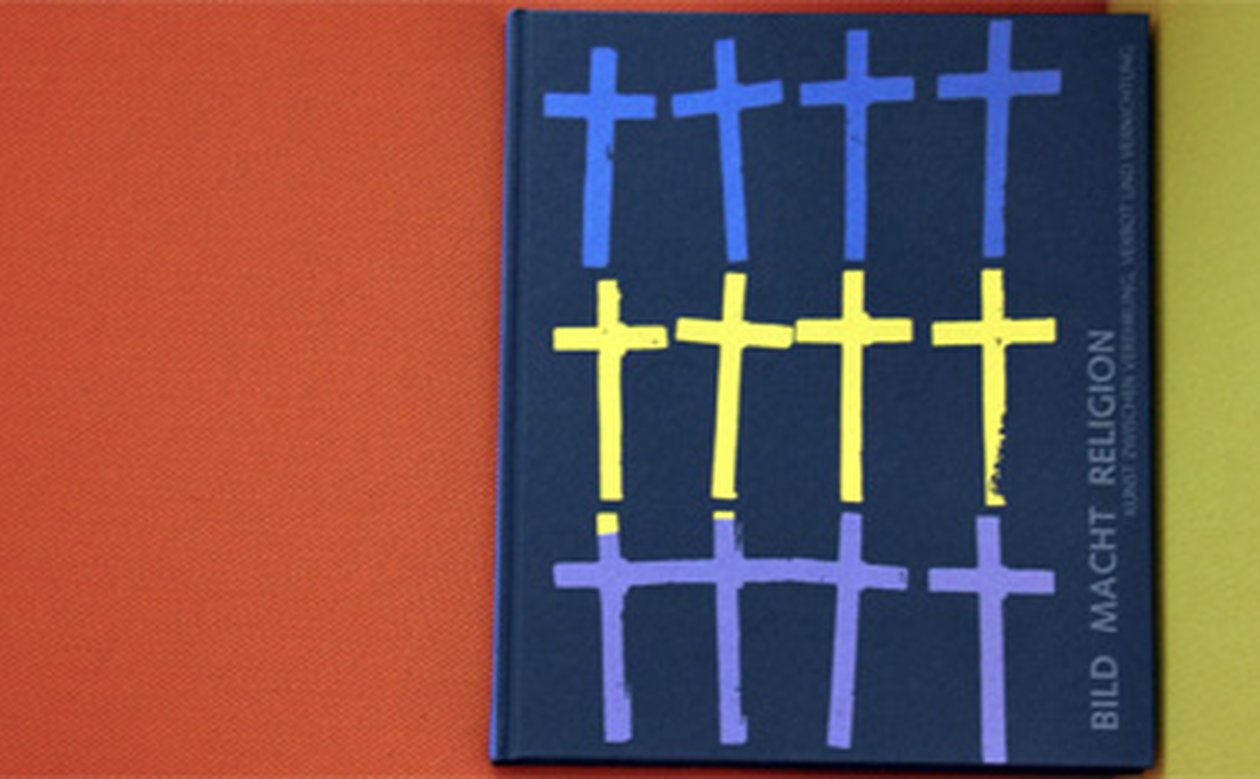 Exhibition Catalogue published
BILD MACHT RELIGION (Image, Power, Religion, literally: Image makes Religion) is the title of the recent exhibition in Kunstmuseum Bochum, the local art museum. In collaboration with Kunstmuseum and CERES a comprehensive exhibition catalogue has just been published that accompanies the show. It covers among others art historical classifications of the displayed art works, high quality illustrations, and deepening background information on selected topics of the exhibition. The catalogue is published in German and addresses a wide audience.
As part of it, the academic organisers of the exhibition Volkhard Krech and Martin Radermacher (CERES) present an essay on advanced considerations on the mutual relations between religions and their media from a religious studies perspective. Referening to the exhibition tour further contributions by CERES experts on religious history and art are published. Essays by renowned scholars such as German art historian Hans Belting and Dutch Ancient historian Jan Bremmer crown the catalogue as well as of Jan Assmann, Egyptologist and winner of the Peace Prize of the German Book Trade.
The cataloge has been edited by Hans Günter Golinski (Kunstmuseum Bochum) und Martin Radermacher (CERES) and can be acquired in the Kunstmuseum Bochum for 25 euros. The exhibition BILD MACHT RELIGION is open until 24 Februar 2019.