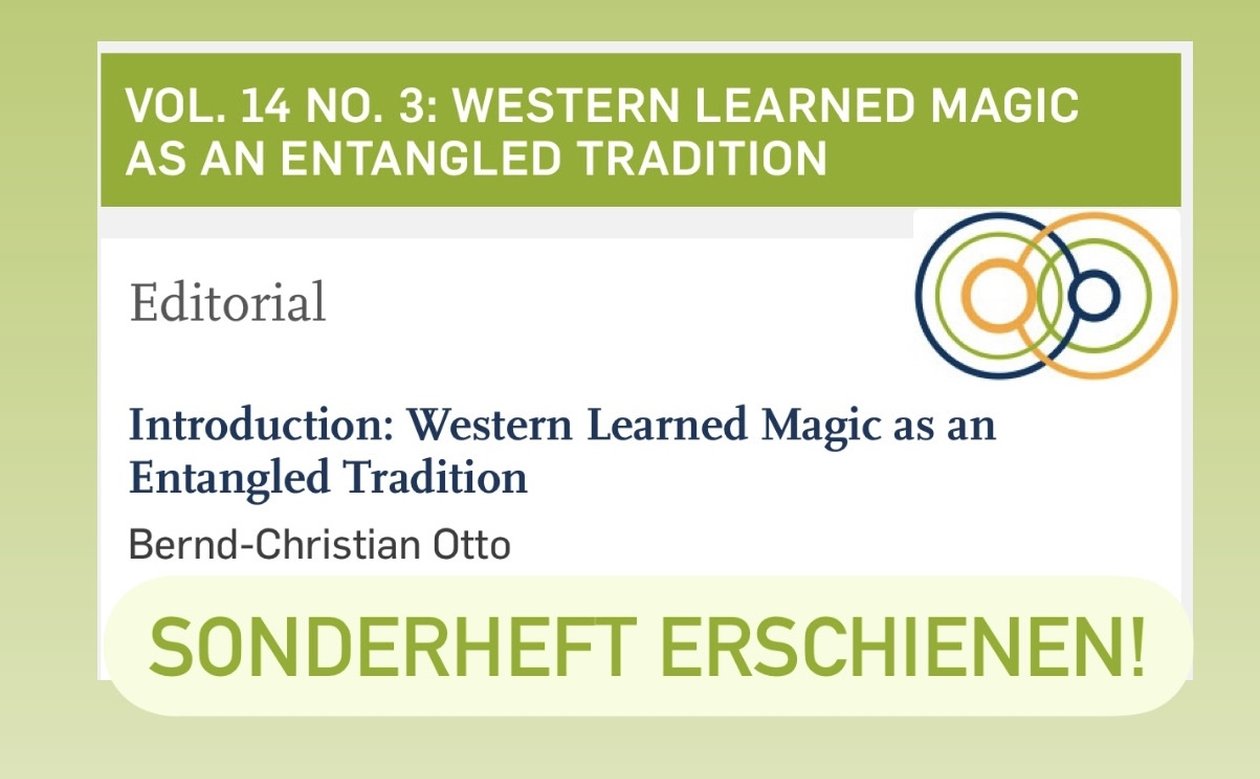 Entangled Religions: Special Issue on Western Learned Magic
Publication growth for the online journal Entangled Religions, published by CERES: A few days ago, the new special issue on "Western Learned Magic" was published, edited by Bernd-Christian Otto. Included are articles on hidden secrets, magic in the Middle Ages, spellbooks, and case studies on William Butler Yeats, Aleister Crowley, and Frater Acher.
Have a look: https://er.ceres.rub.de/index.php/ER/issue/view/323
---
Entangled Religions is an interdisciplinary, peer-reviewed open access journal that focuses on inter- and intra-religious contact phenomena in history and the present.
This may include, but is not limited to, case studies of occasions, themes, modes, conditions, and consequences of contact between religious groups and the ways in which religious ideas and practices have developed within and as a result of religious contact.