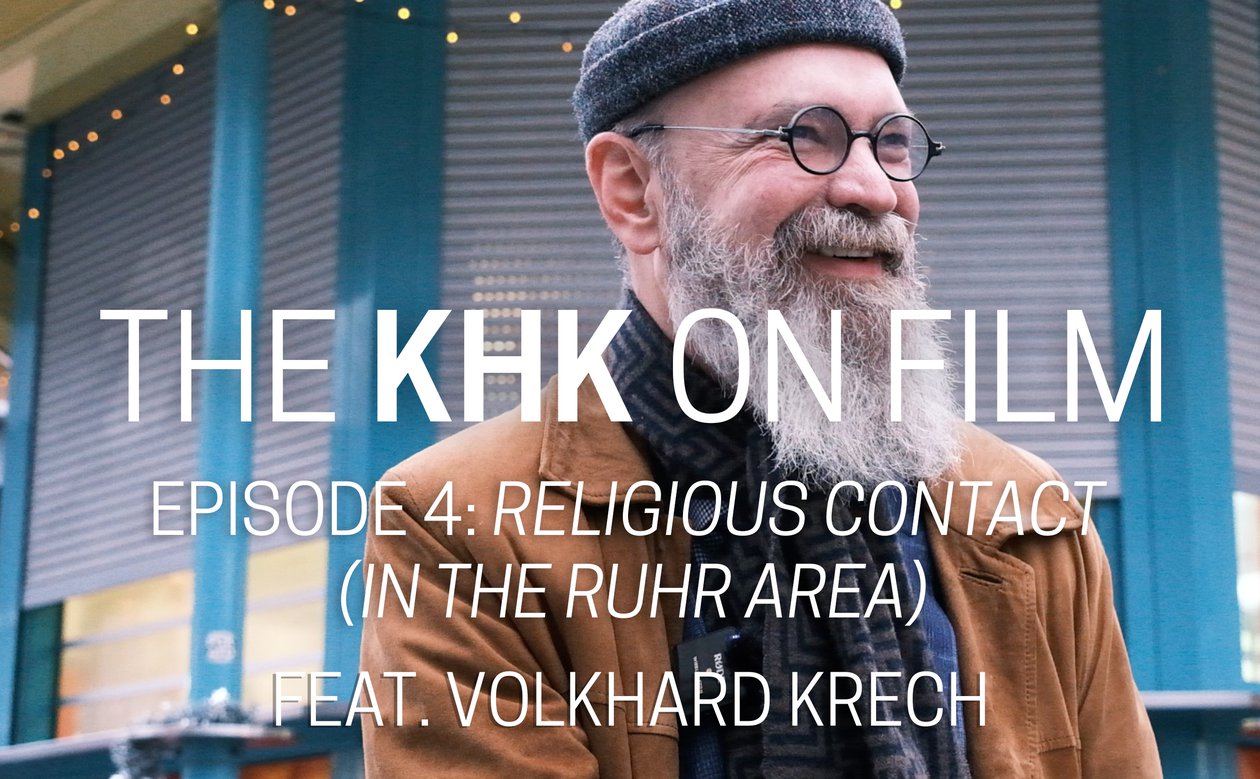 Colourful is the new Black: Discovering the Religious Diversity of the Ruhr Area with Volkhard Krech
In the video clips of the web series THE KHK ON FILM, Bochum's Käte Hamburger Kolleg (KHK) Dynamics in the History of Religions Between Asia and Europe presents its researchers, topics, and findings. All episodes are filmed in a rather unusual setting. Whether in a cellar, in front of a deer fence or in a reconstructed mining facility: The results and key questions of religious research can be addressed anywhere and often even have a direct connection to the environment shown.
In the fourth episode, the KHK's founding director and scholar of religion, Volkhard Krech, talks about religious contact as the guiding concept of the KHK's work. He provides insights into where and why the idea of placing religious contact in particular at the center of research came into being. His safari to various temples, a mosque, a synagogue and church buildings around Bochum is also an ode to the impressive religious diversity of our home region, the Ruhr area. And this is served even with the local dish, Curry wurst...
The clip (with English subtitles) can be watched on the CERES YouTube channel here.