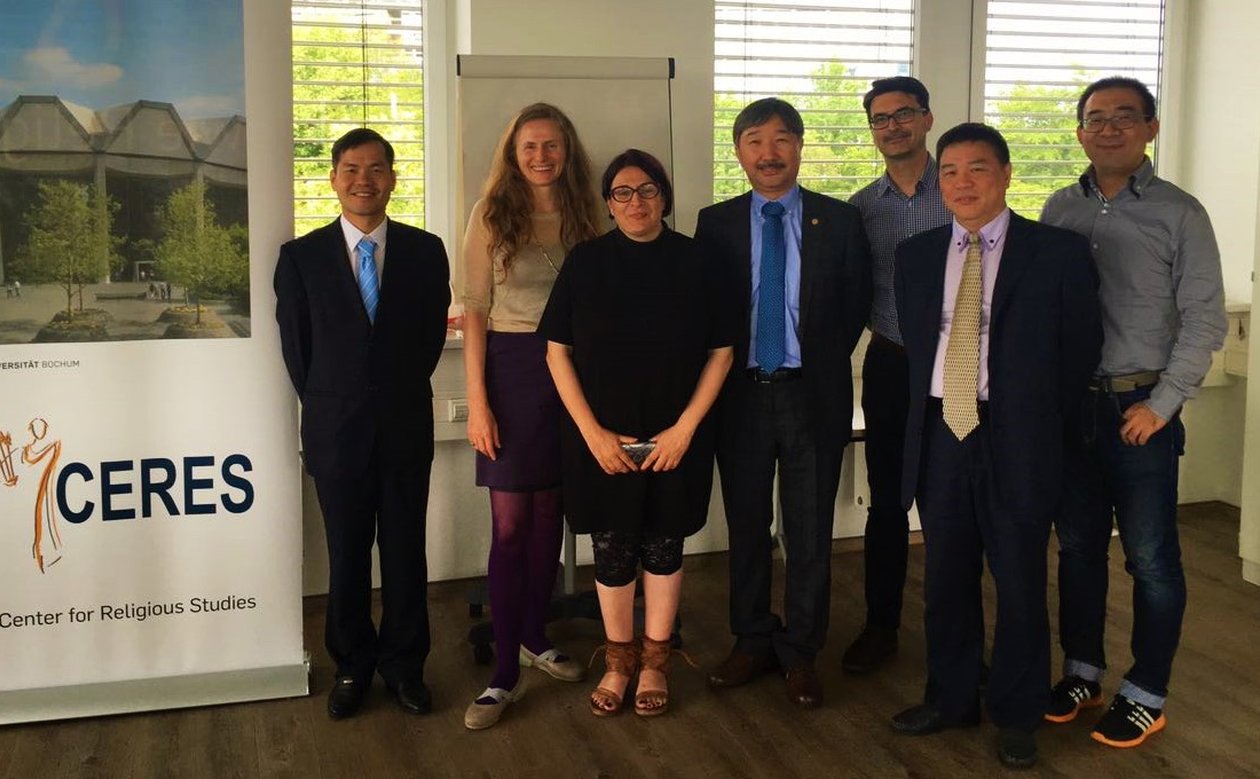 Chinese Delegation of Scientists visits CERES. Joint Conference on 'Tradition' planned
On 24th July 2017, four Chinese researchers of the People's University Renmin visited the Center for Religious Studies (CERES). The guests from Beijing were welcomed by CERES director Prof. Dr. Volkhard Krech, debuty director Prof. Dr. Carmen Meinert and Dr. Licia Di Giacinto, sinologist and research associate of the Käte Hamburger Kolleg. They were accompanied by Dr. Gregory Forgues, assistant of the Chair for Central Asian Religions.
The delegations caught up on the research of the Käte Hamburger Kolleg and expecially on the ways of saving the research findings as for example the online journal Entangled Religions. Additionally, they learned something about the other research projects, which are explicitly dedicated to the research of religions in Asia. On example is the ERC funded project BuddhistRoad that focuses the spreading of Buddhism in Central Asia and will start in August 2017.
Both the Department of Religious Studies and the Research Institute for Historical and Philological Studies of China's Western Regions of the Renmin University have been research partners of the CERES' Käte Hamburger Kolleg since 2013. Both partners are organising a joint conference on "Asian Cultural and Religious Exchange: Aspects of Tradition Building Processes in Multi-Cultural Premodern Societies" that will take place in Bochum in spring 2018.