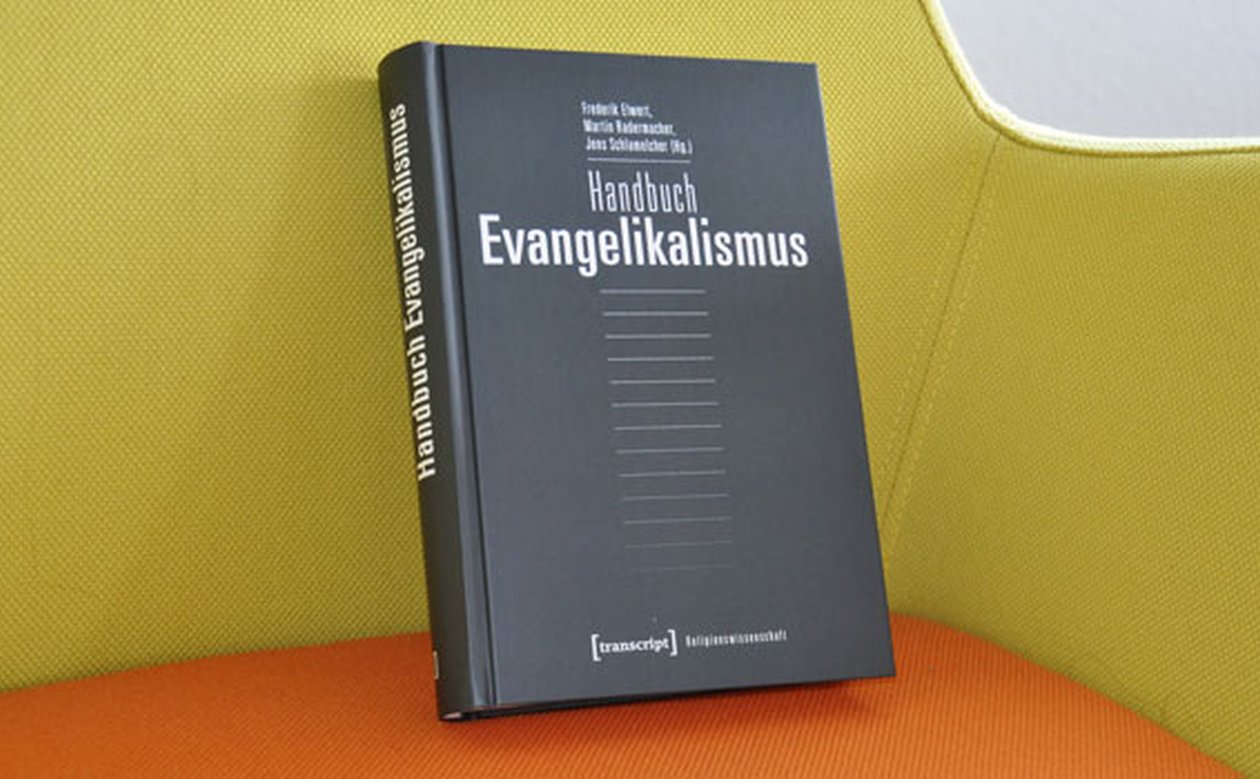 CERES Researchers publish First German Handbook on Evangelicalism
On a global scale, Evangelicalism is one of the most spreading and growing religious movement. The research on Evangelical groups and actors, however, has been predominantely focused on the US while it recently has also started to include Latin America and Africa. Only little research has been conducted on the Central European cases so far, where Evangelicals win ground e.g. in German-speaking areas: Whether a funky and hip prayer room in Berlin Friedrichshain or an African migrant community in Mülheim in the Rhineland - the whole range of Evangelicals in Germany has been mostly unresearched.
For the first time since, three young researchers of the Center for Religious Studies (CERES) have published a German handbook on this topic. Given the fact that most of the research literature has been published in English yet, this publication seems rather exceptional.
The "Handbuch Evangelikalismus" gives a dense overview on the different and quite differing Christian groups, which can widely be described under the term "Evangelicals". In the first chapters the editors introduce the concept and term and summarise the research findings. In the following chapters, leading experts give insights into the history and global spreading of various Evangelical groups. Both the groups' teaching, ritual and spiritual life are illustrated as well as their complex interactions with other societal fields such as economy, politics and academia.
A special feature of this publication is its structure in historical, geographical and thematical parts. This structure allows the reader to take different perspectives on the topic and enables him/her not only to gain a quick overview but also more differenciated analyses. Taking the standpoint of religious studies (Religionswissenschaft) as a preferably neutral research on religion into account, the broad variety of Evangelical and related Christian groups is portrayed for both academics and a broad audience. Addtionally, detailed information on further reading are included for a deepening study.