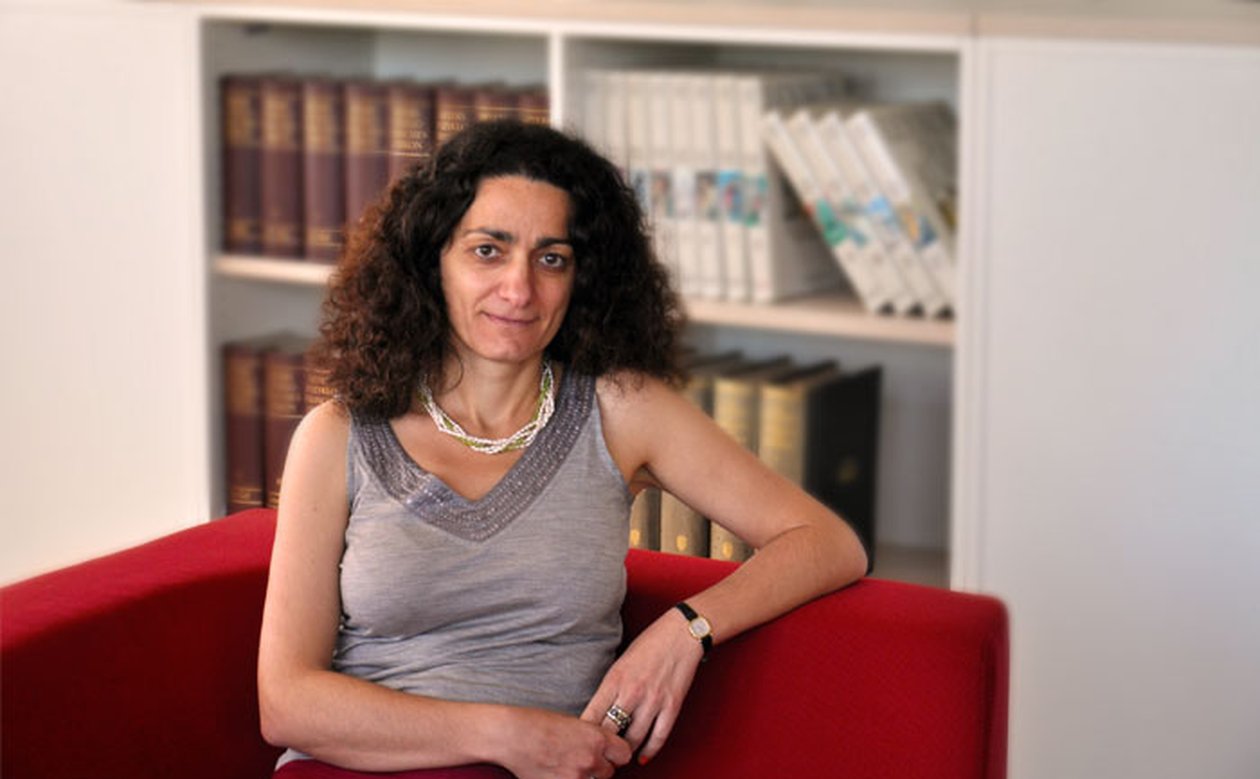 CERES Researcher receives Prestigious ERC Consolidator Grant
Dr Zara Pogossian has been awarded a prestigious 2019 European Research Council (ERC) Consolidator Grant. Dr Pogossian's project seeks to establish a new framework for studying the Caucasus, Anatolia and northern Mesopotamia (CAM) between the 9th to 14th centuries.
The European Research Council announced the 2019 winners of the ERC Consolidator Grants today. These prestigious grants are awarded to talented early-career researchers to help conduct pioneering research in their fields, and build their own teams. The grants are part of the EU Research and Innovation programme, Horizon 2020.
Entitled ArmEn - Armenia Entangled: Reimagining Cultural Encounters and Connectivity in Medieval Eurasia 9th - 14th Century, the project grant is 2 million euros, the maximum amount awarded by the ERC for such competitions.
"ArmEn will establish a completely new framework for studying the Caucasus, Anatolia and northern Mesopotamia as a space of cultural entanglements. The project makes the argument that this region is key to understanding the history of medieval Eurasia but has so far been completely neglected by the burgeoning field of Global Middle Ages" Dr Pogossian said.
According to Dr Pogossian, whilst at the crossroads of expanding Eurasian empires and population movements, the CAM was nevertheless removed from major hubs of power. Poly-centrism; political, ethno-linguistic, and religious heterogeneity; frequently shifting hegemonic hierarchies were all key aspects of its inter-connected landscape. This fluidity and complexity left its mark on the cultural products – textual and material – created in the CAM.
ArmEn aims to trace shared features in the texts and artifacts produced in the CAM and correlate them to the circulation of ideas and concepts, as well as to real-life interactions, between multiple groups.
The research will explore the large but under-utilized body of Armenian, Arabic, Georgian, Greek, Persian, Syriac, and Turkish sources; in doing so, it can help illuminate cultural entanglements between the many ethnic and religious groups that inhabited, conquered, or passed through the CAM. Evidence from manuscript illuminations and numismatics will provide a material-cultural dimension to the analysis. Another aim is for ArmEn to create a unifying framework, bringing together a number of disciplinary approaches (philology, literary criticism, religious studies, art history, and numismatics) to build a narrative of the cross-cultural entanglements.
Zara Pogossian earned her Ph.D. in Medieval Studies at CEU in 2011 (magna cum laude). Since then, Pogossian has maintained strong scholarly and personal ties to CEU's Department of Medieval Studies.
Since September 2015, she has been working as a Project Coordinator of the ERC Project JewsEast at the Center for Religious Studies (CERES), Ruhr-Universität Bochum (Germany). She represents the Caucasus subproject together with Steve Rapp. She has been the recipient of research fellowships such as a post-doctoral fellowship from the Alexander von Humboldt Foundation (2010-2011, Eberhard-Karls Universät Tübingen, Germany), as well as a fellowship at the Käte Hamburger Kolleg for Dynamics in the History of Religions (Ruhr-Universität Bochum, Germany). In 2016 Dr Pogossian was invited to the University of California, Los Angeles as Distinguished Visiting Scholar at the Center for Medieval and Renaissance Studies.
The European Research Council was established by the European Commission in 2007 to fund investigator-driven scientific and technological research conducted within the European Union. The ERC Consolidator Grants are awarded to outstanding researchers of any nationality and age, with at least seven and up to twelve years of experience after PhD, and a scientific track record showing great promise. The funding is provided for up to five years.
Source: CEU, minor changes made by CERES