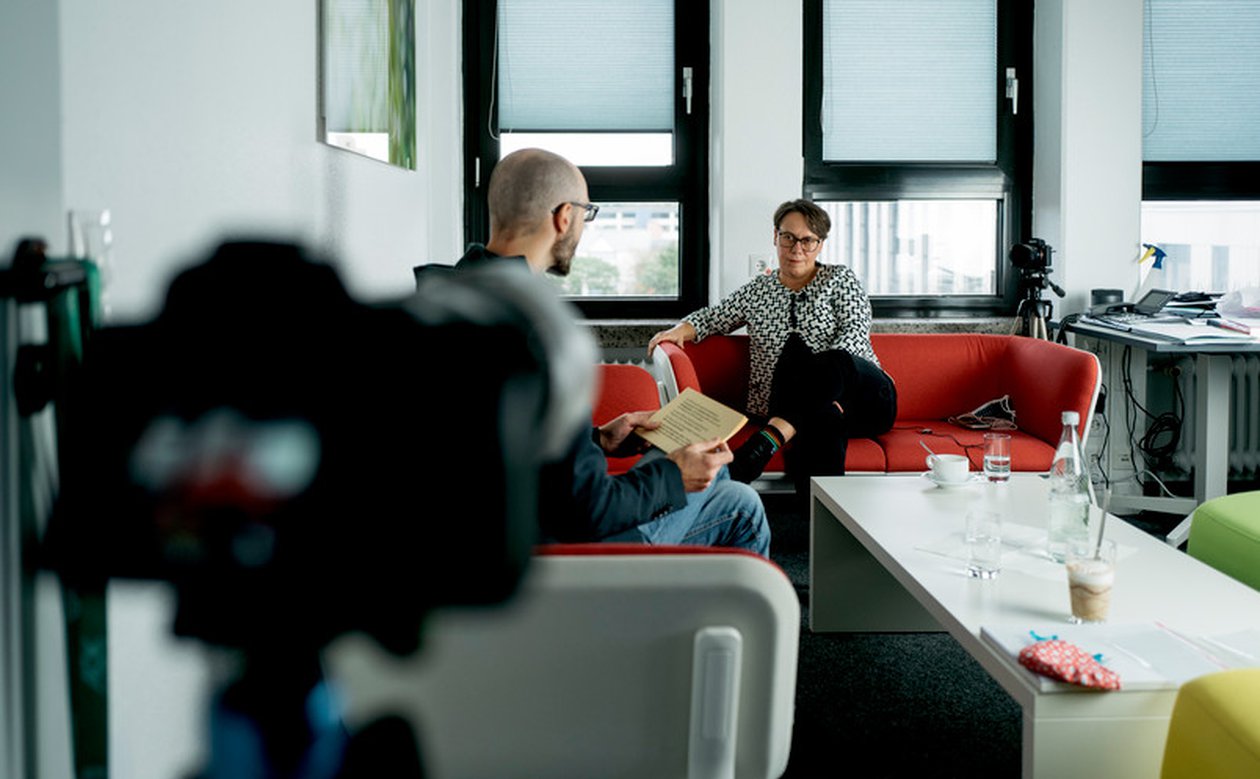 CERES Researcher interviews RUB Chancellor
In September 2020, the rector's office called for an open dialogue with all RUB members. University's chancellor Christina Reinhardt already answered many questions from students.
In early October 2020 CERES researcher Frederik Elwert took the opportunity for a personal interview with her to learn more about the backgrounds of the 50-percent-attendance rule in times of pandemic and to clarify the question why the WLAN upgrade on campus isn't moving faster.
The video was recorded on 6th October 2020 and can therefore not refer to the lastest developments, for example the proclamation of Bochum as a COVID-19 risk area. (German original: Julia Weiler, RUB, Engl. translation provided by Eva-Lena Moering)
Watch the video here (German only).