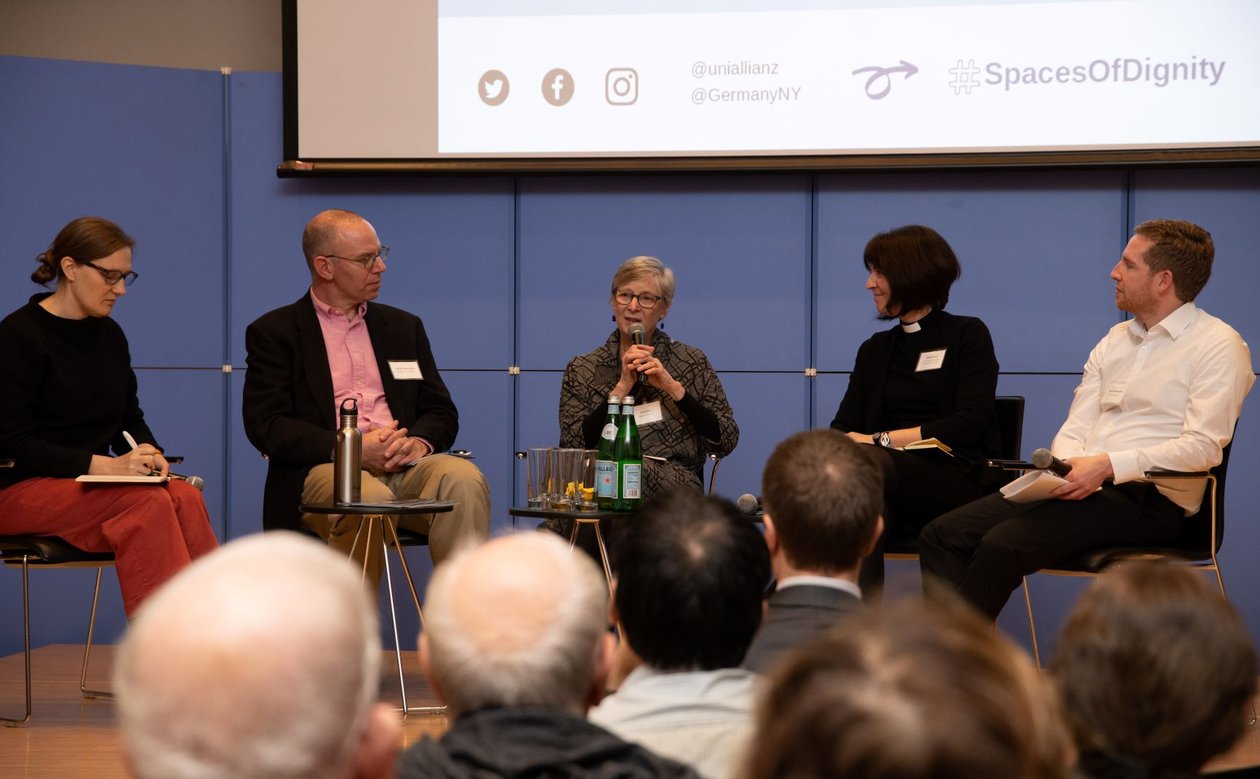 CERES-Forscher beim Symposium "Spaces of Dignity - Spaces of Plurality" in New York
Am Dienstag, 10. Dezember 2019, veranstaltete die Universitätsallianz Ruhr (Liaison Office New York) zusammen mit der Columbia University ein Symposium zum Thema "Spaces of Dignity - Spaces of Plurality: Cultural and Religious Dynamics in Contemporary Societies". Gastgeber war das Deutsche Generalkonsulat in New York City.
Etwa 50 Gäste hörten einen Auftakt-Vortrag von Martin Radermacher (CERES), dem eine Panel-Diskussion mit Henry Goldschmidt (Interfaith Center of New York), Lisa Grant (Hebrew Union College), Miriam Groß (St. Paul's German Evangelical Lutheran Church, New York) folgte. Courtney Bender (Columbia University) moderierte die Veranstaltung.
Die Teilnehmer/innen diskutierten die Frage nach Würde unter post-säkularen Vorzeichen, insbesondere in pluralen urbanen Kontexten. Würde ist nicht nur ein grundlegender Wert vieler Gesellschaften, sondern findet auch Ausdruck in gebauten Umwelten, die Würde einerseits ermöglichen, andererseits auch beschränken. Die Panel-Diskussion wurde mit vielen Beispielen und in transatlantisch vergleichender Perspektive bereichert.
(Foto © Karen L. Phillips)