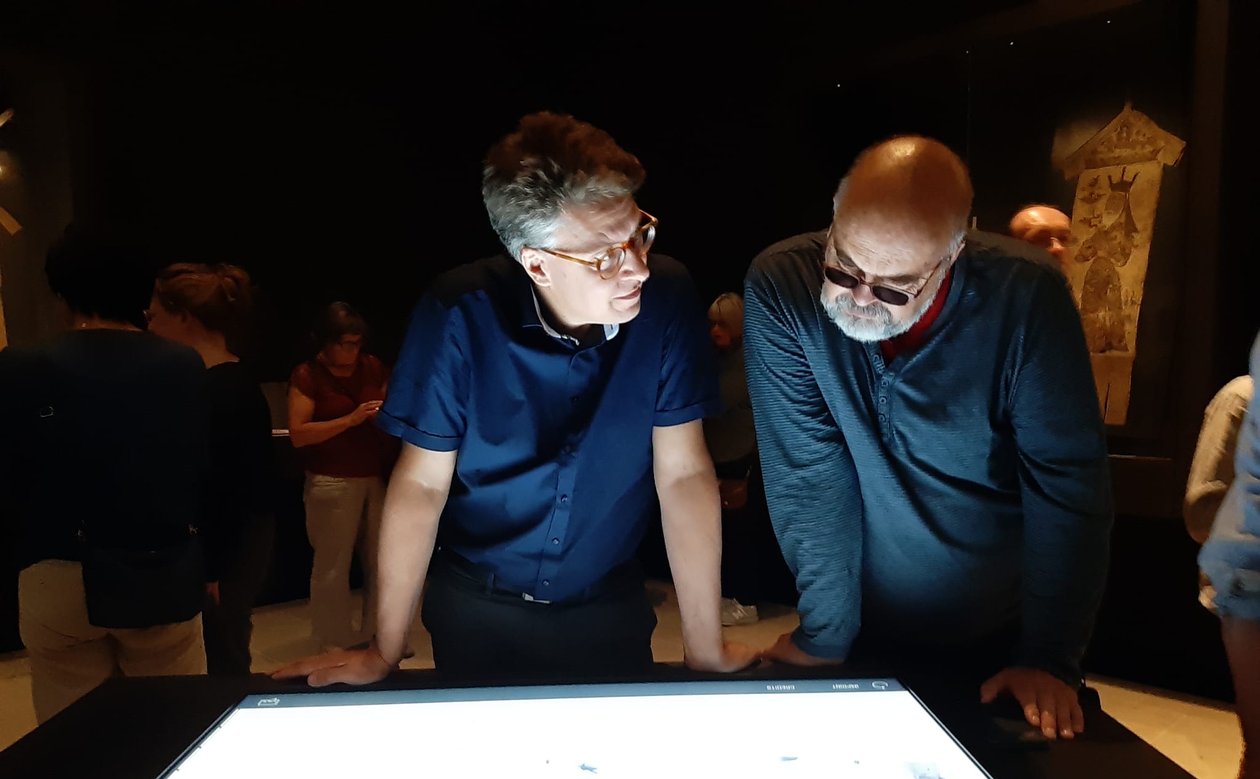 BuddhistRoad on Tour
Our BuddhistRoad researchers were on a three-day research trip in Berlin from Sunday, 04th of August 2022 to Wednesday, 7th of August 2022. Their first visit was at the Humboldt Forum to see the exhibition of the Museum of Asian Art.
In addition to the BuddhistRoad project, Lewis Doney (formerly of BuddhistRoad, now professor in Bonn) and Dylan Esler from the CERES project "An Enquiry into the Development of the Dzogchen Tradition in the Commentaries of the Tibetan Scholar Nubchen Sangye Yeshe (10th Century)" were also present. The group also visited the Berlin State Library and looked at manuscripts from the so-called "Waddell Collection".
On the last day, the group went to the Turfan Research Building of the Berlin-Brandenburg Academies of Sciences and Humanities to see original Buddhist and Manichean manuscripts in ancient Turkish and Iranian and to listen to lectures by Prof. Dr. Abdurishid Yakup and Dr. Ayşe Kılıç Cengiz.