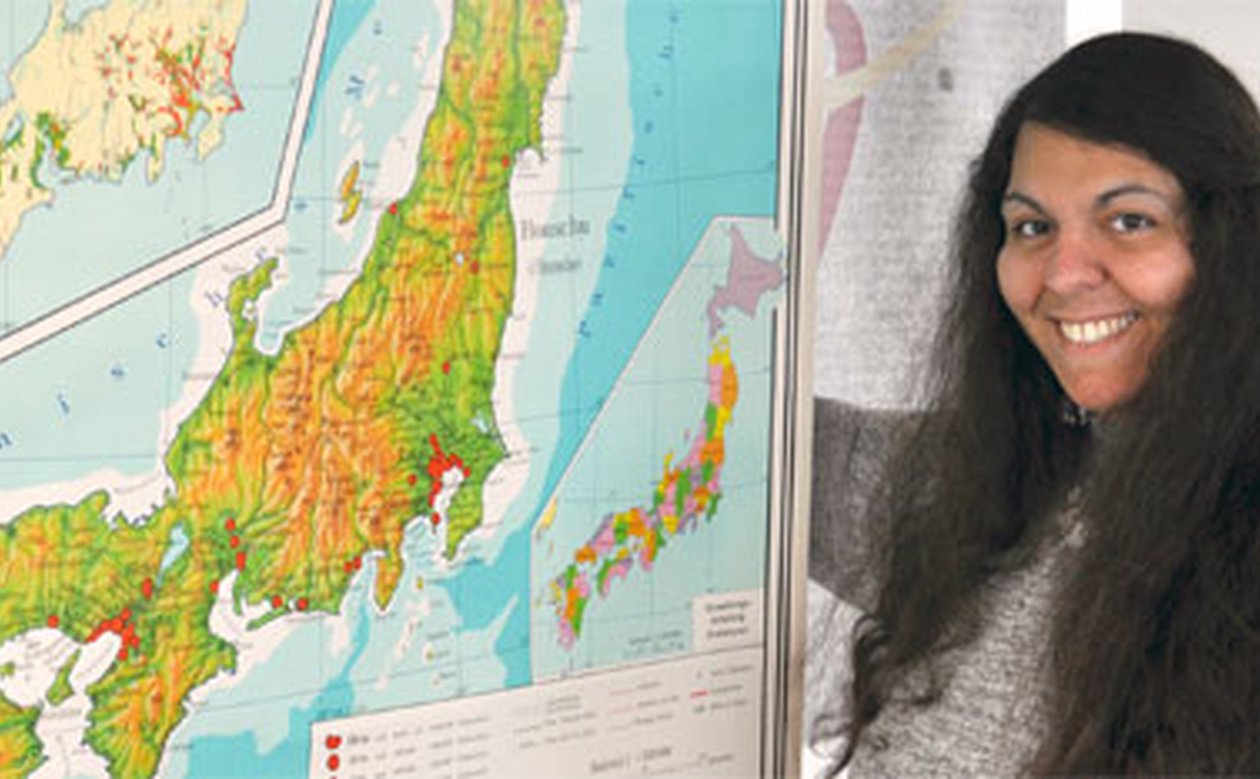 Next Stop Japan: Graduate Student receives Research Grant
How have the religious communities of Fukushima coped with the nuclear catastrophe of 2011? This central question will be examined by Dunja Sharbat Dar, graduate student at the Center for Religious Studies (CERES) in her M.A. dissertation. In order to conduct the necessary research on the ground, she receives a travel grant awarded by the LabExchange programme of the Ruhr-Universität Bochum. Her student application conviced the selection committee and the grant covers both travel as well as housing expanses.
As graduate student with a focus on East Asian religions, Dunja Sharbat Dar is especially interested in how the nuclear catastrophe caused by the Tsunami of March 2011 was handled in religiously. Therefore, she will conduct field studies and interviews with members of one Christian and one Buddhist community in the region of Fukushima. The results will be the backbone of her M.A. dissertation. She is especially interested in the interplay of traditional and newly emerged forms of religious coping. Her research project is supervised by CERES dean of students Dr. Jens Schlamelcher.
The LabExchange programme is part of InStudies of the Ruhr-Universität Bochum. It offers advanced undergraduates and graduate students grants for research abroad. It promots student mobility and research-oriented learning as well as enables students to acquire intercultural competencies. Application is open for all students of Ruhr-Universtität with three anual application periods with closing dates on each 15th of Januar, 15th of Mai and 15th of September.