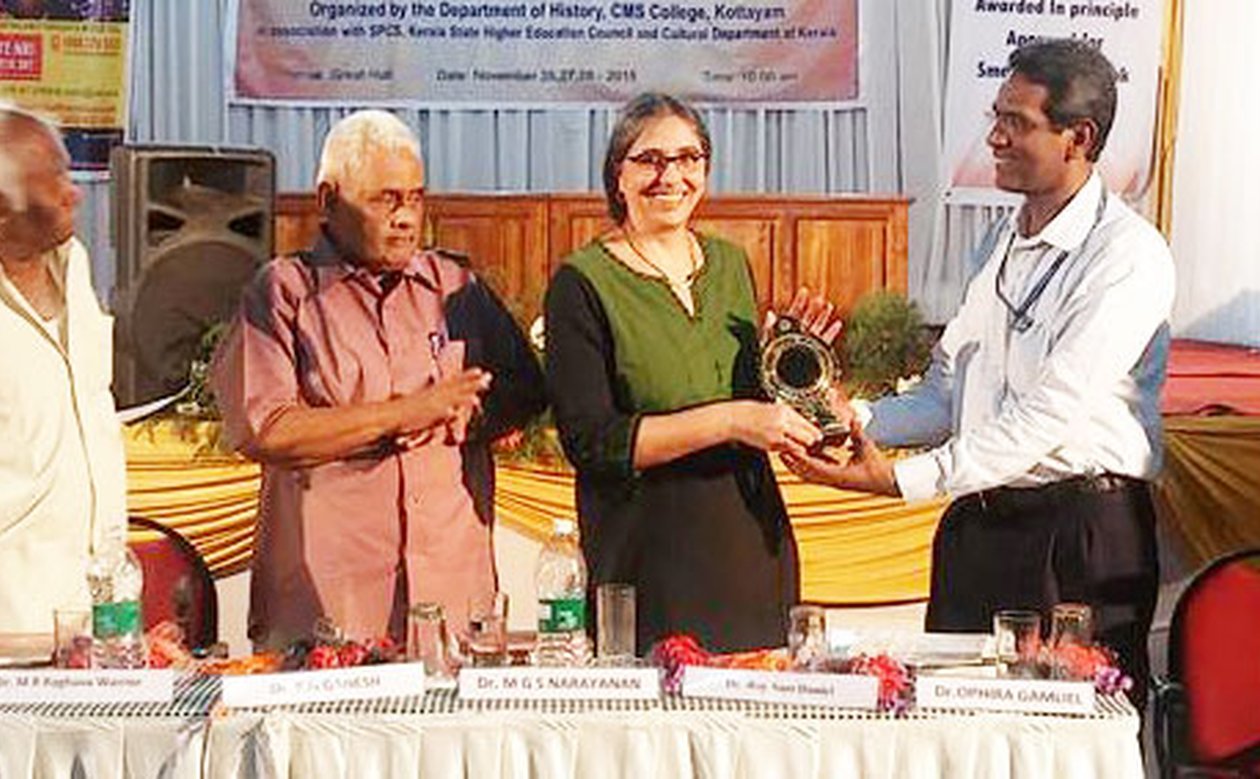 KHK fellow awarded in India
During the Third International Kerala History Conference, researcher Ophira Gamliel was awared with a prestigious Aranmula Mirror. This unique and rare mirror is hand-crafted only from metals and has great historical and cultural value in the state of Kerala, South India.
f.l.t.r.: Prof. M. G. S. Narayanan, Dr. Ophira Gamliel, Dr. Roy Sam Daniel
Ophira Gamliel is currently research fellow at the Käte Hamburger Kolleg Dynamics in the History of Religions between Asia and Europe. As an expert on inter-religious encounters on South India, she was invited to give the key-note speech on this international conference. In her key-note, she portrayed the inter-religious contact and cooperation between Jews, Christians and Muslims along the trade routes of the Indian Ocean. Due to its trade ports, Kerala was one of the geographical spots where different religious group met since the medieval times.