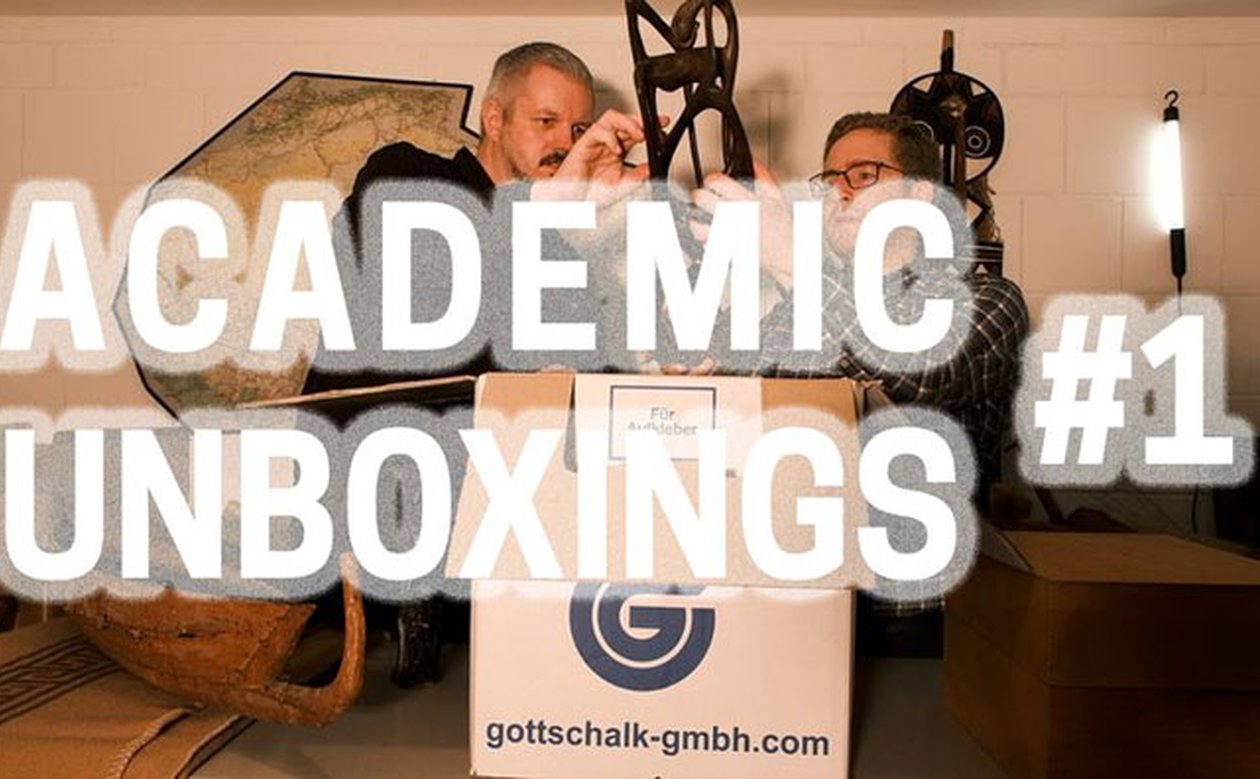 Academic Unboxings: A Missionary Collection unwrapped
Wide eyes, amazed faces, quick comments: For years, the genre of unboxing video clips has enjoyed great popularity on various social media channels. In front of a running camera, boxes are opened and the items packed in them are removed and commented on. These can be the latest smartphone, the latest sneakers or the latest cosmetic product.
The Center for Religious Studies (CERES) now adds a new facet to this genre: academic unboxing. For this, however, not just any boxes and packages are opened, but the packed collection of the Africa missionaries of the "White Fathers".
The Roman Catholic missionary order of the White Fathers handed over large parts of its Cologne collection as well as archival holdings to CERES this summer for research purposes. The objects, documents and media show the diverse missionary activities of the order in different regions of the African continent. But what do the objects still tell us today about the religious contacts between indigenous religious traditions and Roman Catholic Christianity? What picture did members of the missionary order get of various African religions? Which media played a role in this?
These are just some of the questions to be explored. Curiosity, however, is reason enough to take the objects out of their packaging and have scholars and scientists comment on them. Whether anthropologists, art historians, scholars of religious studies, sociologists or cultural scientists - each discipline has its own perspective on the collected objects.
The first unboxing video starts with the religious studies scholar Martin Radermacher and the art historian Patrick F. Krüger. Both have been conducting research at CERES for several years on collections assembled by missionaries, among others. They are opening the first boxes.
What objects they discover is shown in the Academic Unboxing Video # 1 here.