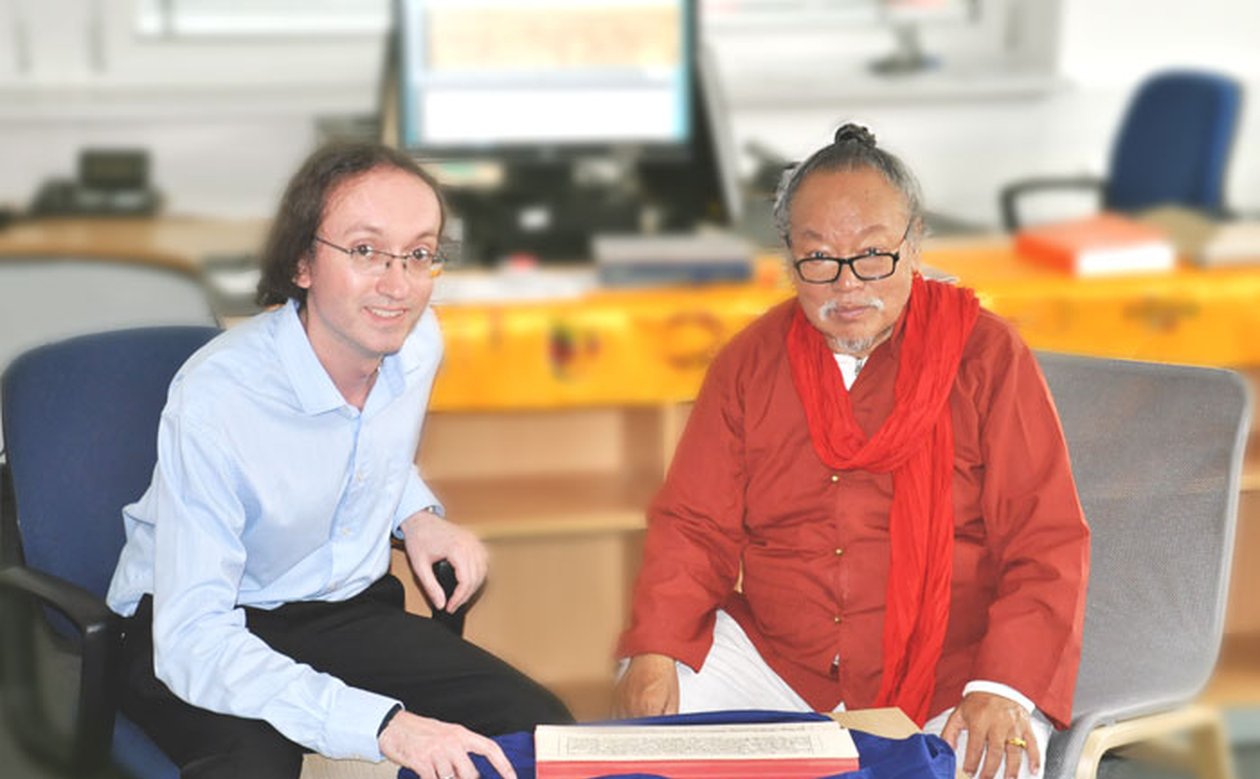 Tibetan Scholar visits CERES
Tibetan scholar Lopon P. Ogyan Tanyin Rinpoche is currently visiting the Center for Religious Studies (CERES). He is a senior lama and scholar of the Nyingma school of Tibetan Buddhism. Originally from a family of ngakpas (non-celibate tantric priests) in Pemakö, he studied under Dudjom Rinpoche, one of the greatest masters of the Nyingma tradition in recent history, and went on to study both at the Sanskrit University in Varanasi and at the University of Visva-Bharati in Santiniketan, where he obtained his BA and two MA degrees, respectively. He taught at the Central Institute of Higher Tibetan Studies (CIHTS) in Sarnath for 15 years, and also served as Visiting Lecturer in Kelaniya University (Sri Lanka). He has worked as an academic consultant on Tibetological projects at the universities of Cardiff, Oxford and now Bochum.
Here at CERES he is working as consultant on the DFG-funded project Nyang ral and his Codification of rNying ma Literature and Ritual. The project involves a close philological and contextual analysis of early redactions of tantric scriptures revealed and/or codified by the 12th century visionary Nyang ral Nyima Özer, especially those relating to the deity Vajrakīlaya. During his stay in Bochum, Lopon P. Ogyan Tanzin is working closely with other project members, particularly with Dr. Cathy Cantwell and Dr. Dylan Esler, in order to help resolve textual problems found in the scriptures being examined. Indeed, the tantric scriptural corpus that is the focus of this project contains numerous passages that are highly cryptic and convoluted, so having the opportunity to work with a traditional scholar of such expertise and erudition is an extremely valuable asset for the detailed and in-depth textual work that this project involves.