CERES Palais, room "Ruhrpott" (4.13)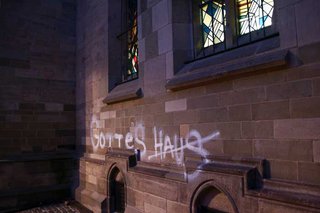 Guest Lecture presented by Mark Porter (Erfurt)
Congregational singing has often become somewhat problematised within the contemporary so-called "emerging church" movement. Emerging church groups, through their self-consciously post-modern re-imaginings of Christianity bring into question not only ideas of group singing but of the congregation itself, intentionally deconstructing the boundaries, patterns and norms which have typically served to define the congregational group. Rather than accepting unquestioned the normative value of traditional authority sources, emerging church participants de-construct and re-imagine Christian life and worship within a range of traditional and non-traditional spaces.
Nevertheless, music and sound remain important, if contested, components of emerging church practices.Patterns of sonic, social and spiritual resonance established within evangelical or charismatic settings are deconstructed, modified and reconstructed in a broad variety of ways.
This talk will explore musical dynamics within contemporary emerging church communities in the UK, examining how new patterns of resonant interaction are constructed when previous patterns are brought into question.