BuddhistRoad Guest Lecture



Online Event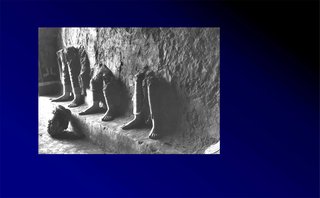 BuddhistRoad Guest Lecture by Birgit Angelika Schmidt (Berlin)
The lecture will be available live at Zoom. Please pre-register until 13. December 2022, 12 pm. Zoom lecture times: 2pm (Amsterdam, Berlin, Rom, Vienna); 8 pm (Beijing); 8am (East Cost)
This lecture will focus on the clay-based sculptural production from Buddhist archaeological sites along the Northern Silk Road in Eastern Central Asia. Their rediscovery in the course of international so-called research expeditions at the beginning of the 20th century led to the transfer of a large number of art and cultural objects to various collections worldwide. Analysis of material and technical aspects in the production of clay-based sculptures from the Turfan Collection at the Museum für Asiatische Kunst, Berlin, can lead to a better understanding of the historical networks and cultural contexts. By considering the material itself as an important source of information, local patterns can be identified and compared, so that transregional connections regarding the production of these sculptures can be explored.
Birgit Angelika Schmidt is Graduate Conservator and Research Fellow at the Museum für Asiatische Kunst, Berlin and doctoral candidate at the Institute for Near Eastern Archaeology at the Freie Universität, Berlin. Her research interests include archaeological and conservation sciences, focusing on Central Asian clay-based artefacts and the study and scientific investigation of their materials and manufacturing techniques.

At the Bundesanstalt für Materialforschung und -prüfung (BAM), Berlin she has gained considerable experience in the implementation of scientific analyses of art and cultural heritage. Her practical and field working activities include the conservation of the Tsatsapuri Temple in Ladakh, India. Next to co-curating, she did the examination, condition reporting and treatment of clay-based sculptures for their exhibition at the Humboldt Forum, Berlin.
To join the lecture, please register at
http://ruhr-uni-bochum.zoom.us/meeting/register/u5wqc-6rqDwrHN1tn1XAoGlrdoBGcd5vYpPa