Online Event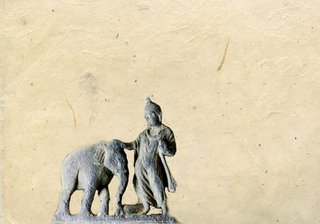 The first DiGA workshop aims at establishing and consolidating dialogue among scholars variously engaged in South Asian studies and Digital Humanities. Drawing sharp borders between disciplines and fields of research negatively affects the progress of knowledge; at DiGA we promote interoperability and exchange.
The DiGA project does not intend to exist in isolation; it aims at exploring similar initiatives, advocating for interoperability and exchange, focusing on the common objective of bringing collections to the Digital Space. The first DiGA workshop wants to highlight examples of best practice in South Asian studies in connection to the use of digital tools for dissemination, sharing and preservation of cultural heritage. Such an approach has long been adopted for manuscripts studies in both Buddhist and Brahmanic contexts. Archaeologists and art historians cannot ignore these results and ongoing endeavors. This is particularly relevant when bridging collections of images and texts, one of DiGA's objectives. Key to the interoperability between databases of collections originally in various media is the implementation of vocabularies.
The DiGA workshop is organized in four thematic sessions and includes two roundtables for end of the day discussions. Our project will be presented and introduced at the opening, followed by a keynote presentation, then the floor for the following sessions is left to invited experts. The event is in online format and includes strategies for accessibility and fruition from different time zones. The first DiGA workshop will be live-streamed on Zoom, YouTube and Facebook, and online attendees can participate to the live Q&A.
Preliminary Program
DAY 1 – February 7th
h 11:00-11:30 Greetings and DiGA Project Presentation
h 11:30-12:15 Keynote presentation
h 12:15-13:00 Lunch Break
h 13:00-14:30 Session 1: Gandhara
h 14:30-15:00 Coffee Break
h 15:00-16:30 Session 2: Best practices in Digital Humanities
h 16:30-17:00 Coffee Break
h 17:00-18:00 Roundtable
h 18:00-18:30 Concluding remarks
DAY 2 – February 8th
h 11:00-12:30 Session 3: DH in South Asian Studies
h 12:30-13:00 Lunch Break
h 14:00-15:30 Session 4: DH in Greater Gandhara and Central Asia
h 15:30-16:00 Coffee Break
h 16:00-17:00 Roundtable
h 17:00-17:30 Concluding remarks
(time specification: UTC/GMT +1)
The detailed program with the related speakers and possible modifications will be available and published soon.