CERES Palais, room "Ruhrpott" (4.13)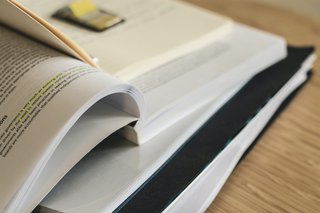 Veronika Eufinger: Production of Urban and Rural Christian Spaces. Contemporary Case Studies from Gemany and the United States
Hybrid event
Meeting-ID: 643 3690 7423
Passwort: 112702
______________________
Abstract
Today's talk offers a glance into the second case study from my dissertation on Urban Spaces of Christianity. Based on the sociological assumption of the social production of space, I reconstruct the way Christianity produces urban space and how Christian spaces are shaped by the city. In this regard, the (contested) religious semanticization and actualization of space as well as the occupance of space, the collision and the overlapping of spaces in one place are concerned. Based on Lefebvre's theory of the three-part production of space (Lefebvre, 2015) and his definition of urbanity by centrality as it's social form (Lefebvre, 2016) the case studies are analyzed by sequence analysis from the methodological vantage point of objective hermeneutics with reference to Oevermann's foundations.
In last year's colloquium, I talked about The Pope's homily on the ethics of urbanity and Jesuanic socio-spatial practices as the model of a Christian city topology: The homily underlined two fundamental orders of the case structure of urban Christian space production. First, the basic Christian motive of meaning making, the reversal of values, also reverses the secular order of centrality and periphery by establishing a model of Christian centrality. Second, the model operates with a dynamic of spacing and de-spacing of religion.
Today, I will talk about three cases from Stuttgart, Hamburg and Chicago to encompass the delimiting background, which is (implicitly) used to define the urbanity of urban Christian spaces. Urbanity gains its meaning through the demarcation from a historically changing counter-position (Sonne, 2017) and urban religion historically arose through a process of interchange with "non-urban practices and ideas," with city and country standing "in continuity as well as competition, as attraction or as antithesis" (Rüpke, 2019).