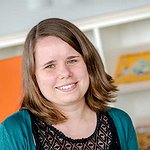 2016
Reiker, Julia. 2016. "Glimpses of the Horror of Normalcy" - female dwarfs in literature. In: Tracing the footsteps of dwarfs: images, concepts and representations in popular culture, 121–144.
2015
Reiker, Julia. 2015. "The Wedding was very much like other weddings": the concept of the "heroine" and its relevance for Jane Austen's Emma. In: Heroes anywhere and forever: from a German, Indian and American perspective, 93–100.
2013
Reiker, Julia. 2013a. Biografische Bezüge in Opfergang. In: Der Opfergang, 71–73.
---. 2013b. Ewige Tränen: Biografisches zu Paula Ludwig. In: Traumaufzeichnungen: eine editionskritische Studie, 78–80.